 ](http://careyindiana.com)
INDIANAPOLIS – A writer for one of the entities that covers the NFL has issued a list of his most debilitating individual injuries suffered by one team for the 2013 season.
Peter Damilatis of Pro Football Focus postulated the 10 most dramatic individual personnel losses of 2013, with the Colts tying New England and edging out Dallas for the most affected players.
The players whose losses hurt most, according to Damilatis, were Dwayne Allen, Donald Thomas and Reggie Wayne:
The Costliest Injuries of 2013 (Pro Football Focus)
10 – Dwayne Allen, Colts TE
9 – Richie Incognito, Dolphins LG
8 – Donald Thomas, Colts LG
7 – Vince Wilfork, Tommy Kelly, Patriots DTs
6 – Julio Jones, Falcons WR
5 – Sean Lee, Cowboys ILB
4 – Reggie Wayne, Colts WR
3 – Rob Gronkowski, Patriots TE
2 – Aaron Rodgers, Packers QB
1 – Geno Atkins, Bengals DT
Damilatis claimed Allen's loss allowed Coby Fleener to prosper in the passing game, but the loss of Allen's blocking ability negatively impacted the tight ends and linemen in the rushing game.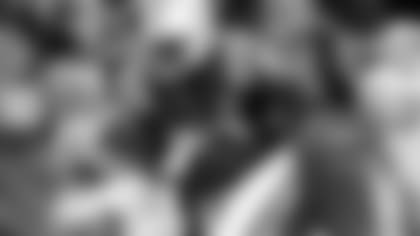 OUR ANALYSIS:  Allen was lost after the Oakland game where his 20-yard scoring reception was his lone snare of the year.  Allen started 16 games in 2012 and set the club rookie tight end record with 45 receptions, a total that led all NFL rookies at the position.  Allen was to be a key piece in an attack that included a true fullback for the first time in years.  Fleener did flourish as many players do in their second seasons.  It was estimated prior to the year by coaches that he would double his reception total, which Fleener did (26, 2012; 52, 2013).  The publication estimated Fleener had one drop in 84 targets.  Indianapolis ran 31 fewer times but for 72 more yards and a better average (3.8, 2012; 4.3, 2013).  While Allen's loss impacted the running game, it probably was not as much as pinpointed by the publication.  A healthy return by Allen will be a big boost for both areas in 2013.
The loss of Thomas was rated at the eighth-most significant injury to one player in the league.
OUR ANALYSIS:  Thomas went out in the first quarter of the second game before any long-term idea could be formed, but we believe his signing was one of the top ones made by Indianapolis entering 2013.  Thomas could have anchored the left guard position like bookend tackles Anthony Castonzo and Gosder Cherlius did.  Instead, Hugh Thornton (12), Joe Reitz and Xavier Nixon (one each) saw starting duty.  Thornton's development was accelerated and with multi-positional value needed along the line, that will only help the Colts.  The veteran savvy of Thomas on and off the field could be a welcomed addition for a line that had seven different starting alignments and had the Colts opening a different unit in each of the last six games.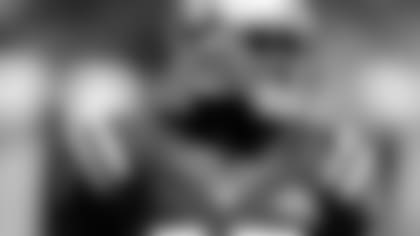 The loss of Wayne was ranked as the fourth-toughest individual injury suffered by a team in 2013.
OUR ANALYSIS:  It is hard to disagree with the ranking being the most significant injury endured by the Colts in 2013.  No one had seen Indianapolis operate without Wayne on the field since 2001.  Wayne was responsible for 29-to-31 percent of Andrew Luck's attempts, completions and yards over Luck's first 23 games:
Luck's Career Passing Totals When Wayne Hurt
While T.Y. Hilton had arrived as a star, defenses started covering the second-year receiver much differently.  From necessity came growth – by Luck and other skill players.  It is incalculable to say how much growth occurred and how much Wayne's loss impacted the team.  Numbers show Luck's completion percent dropped from 60.7 to 60.1, his yards per attempt from 7.03 to 6.71, his rating from 91.3 to 87.0 and his TD:int totals from 10:3 to 23:9.  The publication estimated Wayne had ranked as the NFL's fourth-highest graded WR during that 23-game span with Luck.  Indianapolis would welcome perhaps nothing more than having Wayne return healthy in 2014.
According to the Rick Gosselin of the Dallas Morning News, the Colts achieved 11 wins despite having 83 games lost by starters.  The total incurred by the Colts was second behind 91 games lost by New York Giants starters.
Among playoff teams, New England (74) had the second-most, followed by Green Bay (70), New Orleans (61), Carolina (57), Denver (53), San Diego (52), Seattle (44), Cincinnati (40), San Francisco (39), Philadelphia (29) and Kansas City (22).
2013 GAMES LOST BY STARTERS TO INJURY
*Starters placed on season-ending injured reserve
Ryan Grigson lauded his personnel staff late in the season as Indianapolis used a league-high 73 players to fight through the regular season.
"We were left with no choice, so we all just put our best foot forward, got people in here and up to speed as quickly as possible.  That's our job," said Grigson.  "There have been many times where this team reminds you of a Chuck Wepner, an Evander Holyfield or even a Jim Braddock/Rocky Balboa type because of that blue collar, relentless fighting spirit they have.
"No matter the circumstances, they somehow drag themselves out to the center of the ring again and wait for that second wind and when that second wind comes, look out because they will knock you out.  That has very little to do with talent but everything to do with character and the will to win.  Seeing that demonstrated time and again the last two seasons is a tremendous source of pride for this organization."