 ](http://careyindiana.com)
INDIANAPOLIS – The Colts have been playing football for 61 seasons, one of the NFL's longest tenures.
There have been a number of team records set through the years, some of which may be tough to beat.
Here are 15 team records (in no particular order) that could stand the test of time and some we hope are not reset:
1 – 28-point second-half comeback – In the club's last home game, Indianapolis erased a 38-10 third-quarter deficit for a 45-44 win over Kansas City.  It was the second-largest rebound in NFL playoff history, and it better regular-season comebacks from 21-point deficits done on four prior occasions.
2 – Thirteen straight seasons with at least 5,000 yards net offense –** From 1998-2010, the Colts annually topped 5,000 yards net offense.  The streak ranks as the fifth-longest in NFL history behind San Francisco (21, 1983-2003), Green Bay (20, 1994-present) and Miami (15, 1983-97).  The current franchise streak is two, and counting…..
3 – 115 regular-season wins in a decade – There only have been 12 times in history when a franchise won 100-plus regular-season games in a decade, and the Colts' 115 from 2000-09 edged out San Francisco (113, 1990-99) and New England (113, 2000-09) for top honors (**click here for the last season of that decade**).  Others include:  105, Dallas, 1970-79; 104, Miami, 1970-79; 104, San Francisco 1980-89; 104, Philadelphia, 2000-09; 103, Buffalo, 1990-99; 102, Kansas City 1990-99; 102, Pittsburgh, 2000-09; 100, Oakland, 1970-79; 100, Dallas, 1990-99.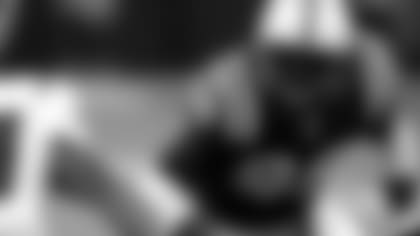 4 – Nine straight seasons with at least 10 victories – When the Colts accomplished it from 2002-10, it stood as the NFL's second-longest streak behind San Francisco (16, 1983-98).  The streak now ranks second.
5 – Seven straight seasons with at least 12 victories – When the Colts accomplished five straight from 2003-07, it broke the NFL record of Dallas (4, 1992-95), and the Colts extended the league mark to seven by doing it in 2008 and 2009.
6 – 23 consecutive wins from 2008-09 – There have been five winning streaks in franchise history exceeding 10 games, with 11 (done three times) standing as the mark until 13 happened in 2005 and 23 happened from 2008-09.  Indianapolis with that streak broke the prior records of 18 and 21 set by New England, and the Colts ended Denver's 17-game streak this past October (**click here to watch highlights**).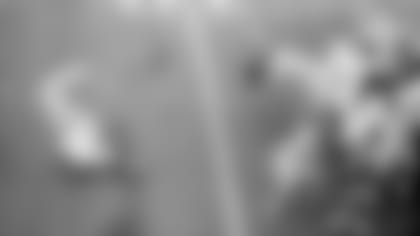 7 – Two straight World Championships – The Colts did this in 1958 and 1959 and while two other world titles have followed (1970, 2006 seasons), getting back-to-back titles has not happened.
8 – Most consecutive games tied (2) – This is one not wished to be reset, and it would be tough to do.  The Colts tied the L.A. Rams (24-24) on October 15, 1967 and Minnesota (20-20) on October 22, 1967.  There was no overtime in that NFL era.  There have been more than 500 OT games since the rule was adopted in 1974, and there only have been 19 tied games since.  This record needs to remain a part of history, and it contributed to the next record below that hopefully will not be broken.
9 – A .917 seasonal winning percentage that does not yield a playoff berth – The 1967 Colts went 11-1-2 and missed the playoffs.  The 11-0-2 Colts lost at the 10-1-2 L.A. Rams, 34-10, on December 17, 1967.  The teams finished with the same record, and the Rams won the Western Conference's Coastal Division based on a better head-to-head point differential.  What a rough ride home and a heart-breaking season.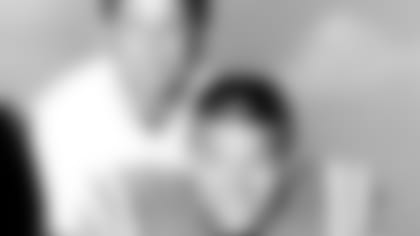 10 – Eight TDs scored in one game – The Colts achieved this in 1956 and 1958 and never since.  Nine times the team scored seven TDs in a game and 27 times it scored six TDs.  Eight remains the leader in the clubhouse.
11 – 522 points scored in 2004 – The Colts' total that year now ranks 10th-best in history and it ranked fifth when it was set (**click here for recap of season**).  There only have been 18 500-point seasons in NFL history, one of which happened in a 14-game season (Houston, 1961).  The 2004 Colts squad bettered the franchise mark of 2003 by 75 points, while the 2007 unit reached 450.  The "Indy 500" of 2004 is up there.
12 – 13 straight wins in one season by at least seven points – The 2005 Colts pulled this feat that would be tough to match.
13 – 81-19 record in 100-game regular-season span – This run of potent play actually was matched during the same time frame (2003-08) by New England, and this mark stands as the NFL's best-ever over a 100-game span in more than 90 seasons of play.
14 – 11 consecutive road victories – This was done during the club's 23-game winning streak from 2008-09.  The streak extended the franchise record after two previous seven-game winning streaks.
15 – Winning a game with only 14:53 possession time – The Colts did this at Miami, 27-23, on September 21, 2009 to set the NFL mark for the least possession time of any winning NFL team since 1977, when possession time began being kept.
Attendance exceeding 100,000 – A crowd of 100,202 at the L.A. Coliseum witnessed a Colts-Rams game on December 6, 1958.
Beating a team 10 straight times after its inception –The Colts did this to Atlanta before the Falcons won a series game.  The Colts beat Houston nine straight times to almost duplicate the feat.  Topping this would mean expansion.
Plus-30 turnover differential – The 1958 championship team amassed the only plus-30 turnover differential in franchise history.  The 1959 unit was plus-26.  There have only been five plus-20 differentials in Colts history, none since 1977.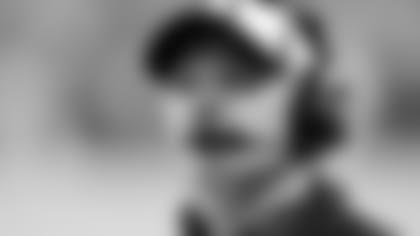 BONUS:  One team record that could be broken could be in week two of 2014.  Chuck Pagano enters the season with a 32-game streak without consecutive losses.  The streak started with his hiring.  Pagano is tied with Don Shula for the second-longest streaks in franchise history.  Ted Marchibroda owns the club mark of 34 games from 1975-77.  A win in either of the first two games makes Pagano the franchise leader, a record he hopefully puts out of sight.