 ](http://careyindiana.com)
INDIANAPOLIS – Coming into Monday Night's game at San Diego, the Colts had potent road wins at San Francisco and Jacksonville. 
After decisively out-scoring the 49ers and Jaguars and holding the ball for more than 36 minutes in each game, Indianapolis could not perform consistently in falling to the Chargers, 19-9.
Indianapolis opened the game with a 69-yard scoring drive that reversed the slow starts seen recently, but the 3-0 lead started melting as San Diego took charge on its next four possessions to gain the victory.
Starting with 3:16 left in the first quarter, San Diego was able to convert 16 points on those possessions, totaling 55 plays, 292 yards and 20 first downs.
Indianapolis struggled to keep pace, adding three points at the halftime gun.  While San Diego rolled, the Colts mustered only 20 plays and gained five first downs in falling behind 16-6 with 10 minutes left in the game.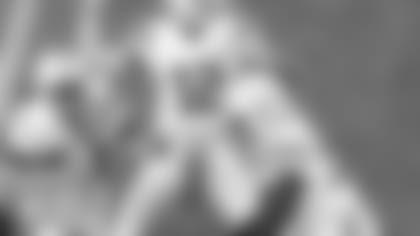 "They did a great job.  It was frustrating for us to be on the sideline with us not converting on third down," said Andrew Luck (18-of-30 passing, 202 yards, one interception) to Colts Radio.  "They did a great job of holding us.  We didn't give our defense the rest it needed or ourselves a chance to score too often."
The Colts entered Monday averaging almost 32 minutes possession time per game, but San Diego controlled the ball 38:31 of the contest, including for more than 29 minutes during the four drives that decided the game.
Indianapolis had allowed only seven of its last 35 third downs to be converted defensively, but San Diego converted most of its chances in the first half, including three by penalty.  Two of those three were on scoring drives that netted 10 points. 
"We did some things that were uncharacteristic for us and of our players, and you just can't do that," said Chuck Pagano to Colts Radio.  "It's too hard to win on the road and beat good football teams if you commit penalties and can't run the ball, stop the run at times, can't convert.  
"The third-down situation in the first half is what got us, and it's still a 10-6 ballgame.  We were oh-for-five and they converted 57 percent.  Between the penalties, the third downs and running ball, there are a lot of things we have to (correct)."
San Diego entered Monday's game with a 90.4 rushing average and came away with 147 yards.  Ryan Mathews had 102, the second straight week an opposing back has cracked 100 yards.
Philip Rivers completed 22-of-33 passes for 237 yards, finding Keenan Allen nine times for 107 yards.  Their 22-yard connection early in the second quarter was the game's lone touchdown.
Rivers had consecutive 400-yard games entering Monday, and he had nine completions exceeding 12 yards against the Colts.
"He's definitely one of the best quarterbacks in the league as far as making checks, seeing our blitzes and figuring out our defense," said Pat Angerer.  "He's a really good quarterback, a top-notch one.  He was out there making checks and doing a great job of running the game.  They made the plays and we didn't."
Indianapolis had run for more than 100 yards in each of its first five games, but only totaled 74 on 17 rushes Monday.  Trent Richardson had 40 yards on 10 carries. 
Reggie Wayne (88 yards) and T.Y. Hilton (43) each had five receptions, but the Colts allowed an opposing rusher and receiver to top 100 yards in the same game for the first time this season.
"They made the plays they needed to make, and we didn't," said Angerer.  "We weren't able to get off the field.  There were a couple of things here and there that didn't work for us, and they're a good football team.  They were good enough to stay on the field."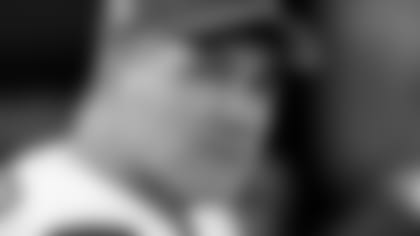 Adam Vinatieri hit field goals of 30, 50 and 51 yards, and the final kick got the Colts to within 16-9 with 7:21 left in the game.  San Diego's Nick Novak hit the last of his four field goals with 1:55 remaining to send the Colts to 4-2.
"I told the players, it isn't about heart.  It isn't about toughness.  It isn't about preparation," said Pagano.  "We just have to play smart.  We have to play better football.  We didn't play good football."
Said Angerer, "We need to correct what went wrong, get healthy and move on."
COLTS NOTES – Adam Vinatieri joined Dean Biasucci (9/25/88) and Mike Vanderjagt (11/24/02) as Colts kickers with two field goals from the 50-yard range in the same game…Vinatieri has 10 kicks from the 50-yard range with the Colts, more than he had at New England (eight)…Robert Mathis was held without a sack after having at least one in each game this year and with multiple sacks in the last four straight games…the Colts' 21:29 possession time was a season-low…after being plus-two in both previous road games, the Colts were minus-one at San Diego…Indianapolis was kept out of the end zone for the second time (regular season) in the Andrew Luck era (also 10/14/12 at NY Jets)…the Colts maintain a one-game lead over Tennessee in the AFC South.