For Indianapolis Colts head coach Chuck Pagano, that's the message for his team heading into its final game of the season on Sunday against the Houston Texans at Lucas Oil Stadium.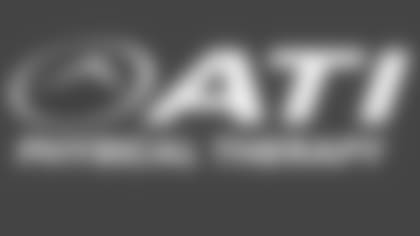 ](http://www.atipt.com/)The first 16 weeks of the season have undoubtedly been rough for the Colts, who enter Sunday's game with a 3-12 record and have seen key player after key player go down with injuries, the latest of which being top cornerback Rashaan Melvin, who was placed on Injured Reserve on Wednesday with a hand injury suffered more than a month ago against the Tennessee Titans.
Despite it all, however, the Colts have found a way to stick together. While rumors and reports of in-fighting and bickering run rampant for a few other teams that have fallen out of contention down the stretch, Pagano's squad, with all of its moving pieces, has kept working.
"I credit the coaches. I credit these players. I credit the leaders in there for continuing to come to work every single day and be great pros," Pagano said. "The ball has not bounced our way. The record is what the record is. We've had our opportunities. We haven't been able to close out games and finish games.
"But great character," he continued. "Just resilient guys. Tough guys that love to compete and they love to play."
A tough season does have a couple potential opportunities for bright spots if the Colts are able to defeat the Texans (4-11) on Sunday: not only will it help give the franchise a little momentum heading into a critical offseason, but, by virtue of Indy's 20-14 victory in Houston on Nov. 5, the Colts would finish the season in third (and not last) place in the AFC South.
So while the active roster will more than likely look much, much different come Week 1 of next season than it does heading into Sunday's game, Pagano wants his players to realize the immediate opportunity in front of them.
"It's the last rodeo, is what I told them," Pagano said. "I had a picture of a guy on a bucking bronco with the spurs on it. It's our last ride together. No team that I've ever been a part of has ever been the same, regardless of the record. That's just the National Football League. This is our last rodeo together. We're going to enjoy and embrace every single second of it and get obsessed with completion. That's what successful people do – they get obsessed with completion. We need to complete this season. No better way than to go out with a win."
NOTABLE QUOTABLE
Here were some other interesting remarks made during Wednesday's media availability:
• "It's been unbelievable. I can't thank them enough for the opportunity that they've given to me. To be able to, like you said, grow with me through this time. It's just been an unbelievable experience." — Colts quarterback Jacoby Brissett, on being given the opportunity to grow as the team's starter this season.
• "Nah, nope. When I got here they were a game away from the Super Bowl, and when you've got 12 (Andrew Luck) under center, you've always got a chance to win games. So, I don't regret it at all." — Colts running back Frank Gore, on if he has any regrets about signing with the team three years ago.
• "I'm a lot better. I feel like I've made big strides. When I came in from camp, when they first drafted me, I wasn't ready for it, but I did a good job getting myself ready and able to be out there making plays." — Colts cornerback Quincy Wilson, asked how much better he thinks he is now compared to Day 1 of training camp.
INJURY REPORT
Here's Wednesday's full injury report:• DNP:Tackle/guard Denzelle Good (knee); defensive tackle Johnathan Hankins (ankle); tight end Jason Vander Laan (concussion).
• Limited:Wide receiver Donte Moncrief (ankle).
— Moncrief was able to practice for the first time since suffering his ankle injury towards the end of the Colts' Week 3 loss to the Jacksonville Jaguars. Pagano said the expectation for Wednesday was that Moncrief could do some individual drills, as well as some routes versus air.
— Hankins has landed on the injury report three out of the last four weeks with a different issue. In Week 14, he had a chest injury, and did not practice one day (but played that week). Last week, it was the same story, only for a shoulder injury. This time, it's an ankle. We'll see if he can battle through it to earn his 16th start of the season on Sunday, though.