 INDIANAPOLIS – This week's film breakdown looks at Donte Moncrief's first career NFL touchdown.
Here's the All-22 development of Moncrief's 31-yard touchdown catch against the Steelers.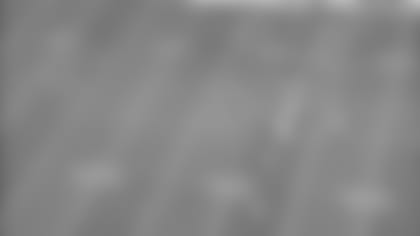 A short field here for the Colts was set up thanks to Darius Butler forcing a much-needed turnover. Facing a third-and-five, Andrew Luck was in the shotgun with a five wide receiver set. The main focus for Luck on this play is towards the trips to the right (Dwayne Allen, T.Y. Hilton and Donte Moncrief).THE ROUTE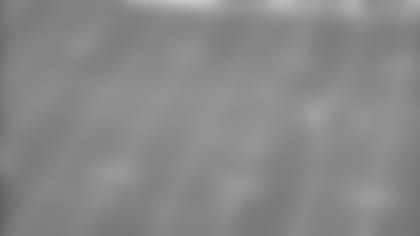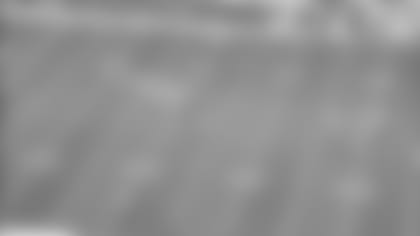 For this play to develop, Luck needs the pocket he receives here. Luck clearly wants a chunk play to try and cut the deficit to one possession and he gets the time to be able to take such a shot. You can see it in the previous two pictures, but safety Troy Polamalu is the guy Luck must look off to attack Moncrief working against single coverage. Luck's eyes settle right on Allen running down the middle of the field, making Polamalu hold his position for just enough time.THE CATCH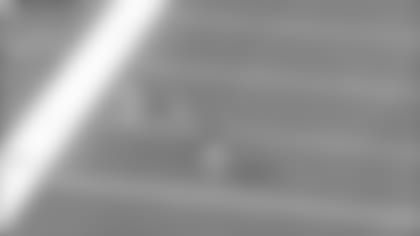 Luck knows he's got man coverage on the outside and the moment he glances to the right, the league's leading passer fires a strike to the pylon. Moncrief has created enough separation from Steelers cornerback Cortez Allen for Luck to fit the ball in between that shrinking window. Polamalu is too late coming over and Moncrief goes up to make the grab, knowing a hit is coming.THE SCORE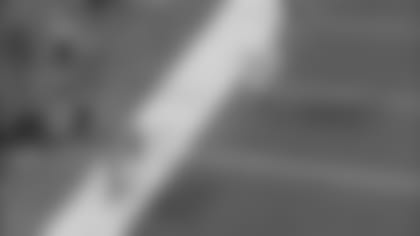 Moncrief's first NFL touchdown cemented a career afternoon for the Colts third-round pick. The score was an indication of the physicality the 6-2, 221-pound receiver has despite being just 21 years old. Earlier in the contest, Moncrief's elite speed was on display during his 52-yard reception. With three 1,000-yard receivers in front of him to start the year, Moncrief's role in 2014 was a bit of an unknown. The Ole Miss product is showing that he's going to be hard to keep off the field and the future is certainly bright for Luck's young pass catchers.