 ](http://careyindiana.com)
INDIANAPOLIS – On a day where offensive struggles were plentiful, Andrew Luck and T.Y. Hilton collaborated on another memorable moment that nearly became a signature one.
In the third quarter of a 38-8 defeat to St. Louis, Luck reared back and hit Hilton deep on a 65-yard completion that could have gone 79 yards for a touchdown had not the fleet receiver lost his footing.
Luck and Hilton have teamed on 12 touchdown passes in their careers, owning a 37.6-yard average and with four exceeding 50 yards.  Had this one gone the distance, it would have been their longest-ever connection.
Here is a look at why the play worked.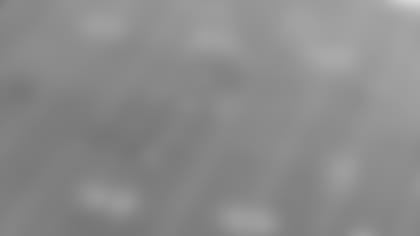 Luck was in the shotgun with Trent Richardson to his right.  Darrius Heyward-Bey was split wide right, with Coby Fleener one step outside left tackle Anthony Castonzo.  Griff Whalen was in the left slot, with T.Y. Hilton wide left.
St. Louis' Chris Long (#91) was lined up outside right tackle Gosder Cherilus (#78), with Robert Quinn (#94) a shade outside of Fleener.  Linebacker Alec Ogletree (#52) was over center Samson Satele (#64), with James Laurinaitis (#55) lining up behind Michael Brockers (#90), who was opposite left guard Hugh Thornton (#69). 
Indianapolis held the formation.  Laurinaitis moved across the formation to his left, while strong safety Darian Stewart (#20) inched from his 35 toward the scrimmage line.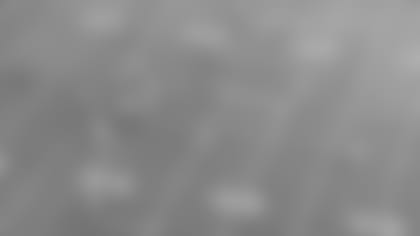 Heyward-Bey ran a five-yard stop route near the right sideline, while Richardson flared to the right behind the scrimmage line.  Fleener went 10 yards up the left hashmark and curled in, while Whalen engaged in contact with Cortland Finnegan (#31) within five yards.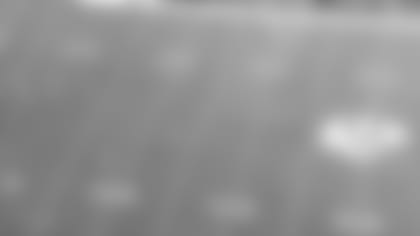 Stewart picked up Fleener on his route, leaving solo coverage on Hilton at the outset of the play.  Hilton ran a four-yard stop-and-go, causing cornerback Janoris Jenkins (#21) to bite, and Hilton released quickly.  He gained an immediate cushion before reaching the 35, and that is when Luck released the pass.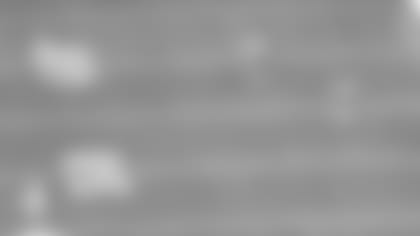 Free safety Rodney McLeod (#23) was between the hashes near midfield when Luck released the pass.  Hilton caught the pass at midfield with Jenkins seven yards behind in pursuit and with McLeod at the numerals.  
McLeod looked to keep Hilton near the sideline, but Hilton cut to the middle of the field at the 44.  McLeod was the only defender with a chance after pivoting to pursue Hilton.
A brief juke by Hilton around the 32 seemed to indicate he would try to outrace McLeod to the right pylon.  Instead, he cut back to the left around the 25 and lost footing at the 20.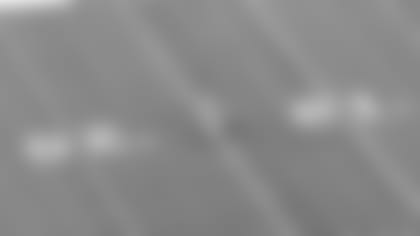 McLeod likely was out of the play had Hilton maintained footing.  A still-hustling Jenkins touched Hilton down at the 14.
Luck never looked off Hilton from the start of the play.