 ](http://careyindiana.com)
INDIANAPOLIS – The Colts trailed most of the way in a 40-11 loss at Arizona, but one moment of achievement was a 17-yard scoring strike from Andrew Luck to Coby Fleener.
These former Stanford teammates hope to hone their cohesion as a duo as the Colts most past life without Reggie Wayne for the rest of the season.  Hopes for success could center in part on how well-oiled these two become in the next five games.
Here is a look at why the scoring play worked at Arizona.
Andrew Luck was in the shotgun with five receivers on third-and-10.  Donald Brown was split wide left with Darrius Heyward-Bey in the left slot.  Coby Fleener was lined up outside of right tackle Gosder Cherilus (#78), with T.Y. Hilton to his right and LaVon Brazill lined up to the far right. 
It was an empty backfield for Luck as he looked at the Cardinals in nickel coverage that had linebackers John Abraham (#55) lined up outside of left tackle Anthony Castonzo (#74) and Marcus Benard (#59) lined up outside Cherilus.  Karlos Dansby (#56), who already had an interception, was lined up on Heyward-Bey.
Daryl Washington (#58) had initial coverage on Fleener, while Tyrann Mathieu (#32) was on Hilton and Patrick Peterson (#21) had coverage on Brazill.
Strong safety Yeremiah Bell (#37) had deep right coverage.
The formations held offensively and defensively until the snap.
Abraham and Benard stunted inside and were picked up by Indianapolis protection.
Heyward-Bey ran a quick in-route at five yards, while Brown went down the sideline and drew single coverage.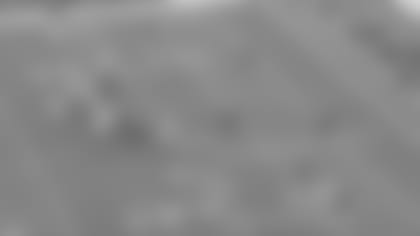 Dansby had solo coverage on Heyward-Bey and a look left and half-pump by Luck at Heyward-Bey's cut drew the attention of Jerraud Powers (#25).
Lined up outside the numerals, Brazill ran straight toward the end zone, while Hilton ran a three-yard out route toward the sideline.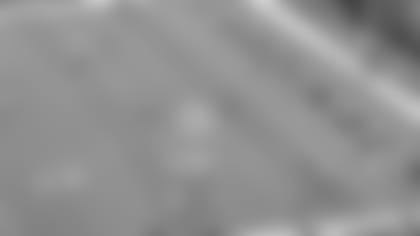 Starting just inside the right hashmark, Fleener's stop-and-go route corresponded with Heyward-Bey's cut from the in-route. 
Washington dropped coverage of Fleener on the 'go' move, and Fleener was picked up by Bell.  Bell slipped one step as Fleener reached the goal-line.  Fleener's height (6-6), Luck's look and half-pump to the left, his accurate pass and Bell's one misstep allowed the play to work.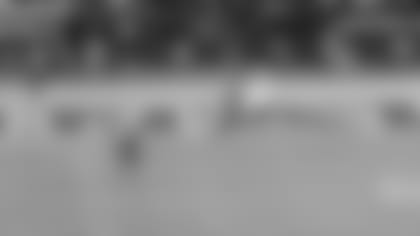 Peterson and Mathieu stayed with their receivers and were not in Fleener's area.