Colts fans claim to bleed blue. And today, they rolled up their sleeves and proved it.
The Colts hosted the 16th annual Bleed Blue Blood Drive and Health Fair at Lucas Oil Stadium on Saturday, the largest single-day blood drive in the state. And it couldn't come at a better time.
"It is the season of giving and there is nothing like the gift of life. It can't be manufactured, you can't buy it, the only way that a patient can get blood is from a donor," said Andrea Fagan with the Indiana Blood Center.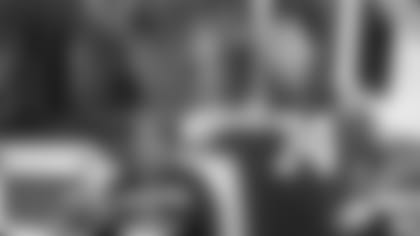 But it's also the time of year that makes it a challenge.
"It's tricky when people are doing other things. Holidays, summertime, you're busy, you're not thinking about the patients in hospitals that really need this. Every day we need to see 550 people because patients are in hospitals, are being treated for cancer, they're having surgery, that doesn't stop just because it's the holidays."
And that's where the partnership with the Colts comes in.
"Being able to give somebody something like this, where they can come out, they can go through the health fair, they can get on the field, their kids can do Play 60 and really experience some fun and also save a life, it's a pretty special event."
Special enough that Donna Cathcart comes up from Florida for it every year.
"It's a tradition with me and my sisters. It's 1,110 miles and I drove it just to support my Colts," she said. "I bleed blue. True blue."
She even gave up an opportunity to see the Colts play in Jacksonville with her son (a Jaguars fan).
"I would rather be doing this than being in Jacksonville. If I have to miss a game there, so be it," she said. "If I have a chance to give someone a second chance at life, that means all the world to me."
Her sisters in Indiana, Teresa Yeadon and Rhonda Jones, also mean the world to her. It was Yeadon who first attended the event six years ago and convinced Cathcart to work it into her holiday visit.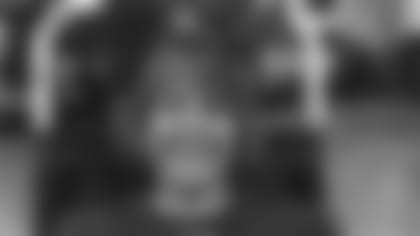 "I told her, 'When you come up for Christmas,' because we always have a family get together, 'we need to start making it around Bleed Blue. We can all go together and it can start being a tradition of ours.' And that's how it got started," Yeadon said. "We spend the day here and enjoy the festivities and everything and we have a good time. We have a really good time."
All the while, helping fellow Hoosiers in need. Life is something Yeadon has a new appreciation for this season.  
"I'm a grandma this year. So, seeing my newborn grandson, you think about that, people that are in trauma or accidents or anything, you want to give."
And giving is what Hoosiers do best. Hoosier hospitality isn't just something we say. It's something we do. And Fagan said it's not only Hoosiers that benefit.
"It's Hoosier donors to Hoosier patients and then wherever else it's needed," she said. "And because Hoosiers are so generous and we are known around the country as very generous blood donors, we're lucky here. So, if a hospital somewhere else has a need, they know they can call us and we'll help."
Finding the perfect gift is good. Giving the perfect gift is better. But the gift that keeps on giving for years to come is the best gift of all.