A project that would have taken a smaller crew weeks to complete, took the Colts, their partners, and an army of volunteers mere hours.
On Tuesday, the Colts held 2015 Project Playground at IPS School 83. And for the eighth consecutive year, they constructed a playground in a day.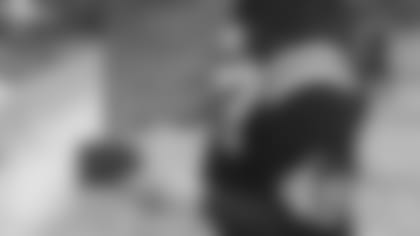 "It's been awesome. When we got here, there were a few holes in the ground and that's it. Just in a couple of hours, we got pretty much the whole structure kind of up and going. So, it's been really cool to see," said wide receiver Griff Whalen.
And at the end of the day, the kids had much more than a playground. The project also included an outside classroom and fitness trail. Rich Sinclair, project manager and owner of Sinclair Recreation, said the project is the perfect way to bring the Colts' and the NFL's Play 60 initiatives to life.  
"The feeling to be able to be out here and to build something that's going to impact kids with mental, physical, and emotional health. When we come out on the playground is where we learned to work out all of our differences in a positive way," he said. "And with our skyrocketing rates of juvenile diabetes and youth obesity, anything that we can do collectively to get kids to put their electronics down and get off their butts and come outside and play and be active is a big win."
Heather Haskett, Principal of Floro Torrence IPS School 83, said fitness is a focus. Last year, the entire school took an oath to make healthier choices and be more active.
"Adding the fitness trail, which is a little over a quarter of a mile, along with four stations to stop and work on your core and your upper body, that is a big part of keeping fitness and keeping our oath to do better," she said.
And that's something that will pay off in the classroom as well.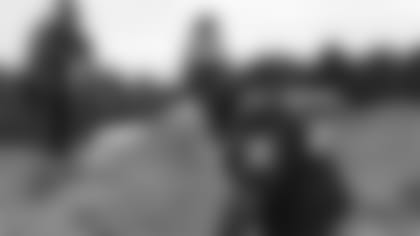 "When those kids come outside and have a safe and engaging place to play, it helps them burn off energy so they can return to the building and be more focused on their studies as well. So, test scores go up when we do playgrounds like this too," said Sinclair.
Alongside partners Lucas Oil Products, Ingredion Incorporated, Indiana Farm Bureau Insurance, Sinclair Recreation, Rebuilding Together, and a team of volunteers, the playground crew was staffed by Colts employees and players: Sean McGrath, Griff Whalen, Amarlo Herrera, Quan Bray, Clayton Geathers, and Dewey McDonald. 
It's all part of the job said Herrera. "You always have to give back. People look up to us and it's a part of our job to go to the community and show that we can do something else besides football."
For Geathers, it was a familiar theme.  
"How the community came together. One purpose. One focus. Just like the Colts. Just how everyone came around, just enjoying each other, building this playground for the kids."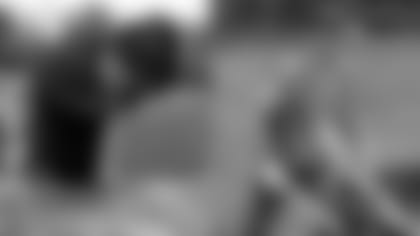 On Sunday, the Colts came back from a large deficit to defeat the Tennessee Titans and get their first win of the season.
On Tuesday, a team of players, staff, community partners, and volunteers built a playground in a day.
When people come together, they can accomplish anything.
That which is impossible for one, is achievable when we are ONE.
*Colts Community Tuesdays are supported in part by FOX 59 and CBS4.