For 25 years now, sports fans across the world have been treated to ESPN's "This Is SportsCenter" commercials.
Whether it's the professional athlete cameos, the mascots sitting at random desks in the background, or just the general hilarity that ensues, these 30-second (sometimes shorter) spots always seem to hit the right note.
And, thanks to longtime ESPN host Steve Levy, we now know of one "This Is SportsCenter" commercial starring a beloved former star Indianapolis Colts safety that, unfortunately, never made it to air.
Levy, sharing a couple never-before-seen tidbits (the other one starring former MLB slugger Manny Ramirez), recently tweeted about a commercial he filmed with the Colts' Bob Sanders that didn't ever make it to viewers' TVs:
You can watch that entire spot by clicking here; below, we break down the action in GIFs: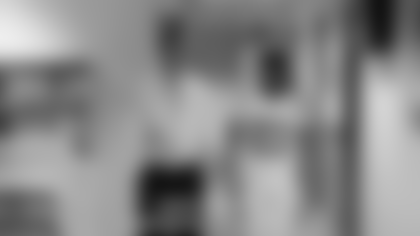 Levy and and his buddy Sanders — who, of course, is in his full Colts uniform — are walking the halls of ESPN's offices one September afternoon. The topic of discussion? Italian food.
"...Pizza, pasta, pizza, pasta, and I go with the chicken parmesan, 'cause I'm gonna be nice..." Levy is saying.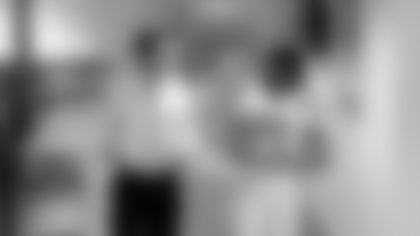 Sanders suddenly holds out his muscular right arm to stop Levy.
"Woah!" as both look up to the ceiling.
All of a sudden, a ceiling tile comes crashing to the ground.
"...How did you know that was gonna happen?" Levy asks.
"I'm a safety," Sanders responds. "I'm always a step ahead."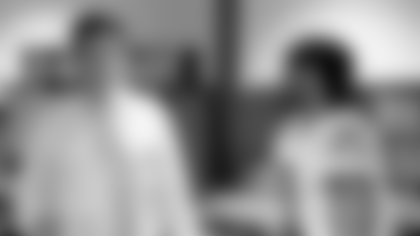 "Riiiiight," Levy says, with a little bit of doubt in his voice.
"Bless you," Sanders says.
"What?" Levy answers, incredulously.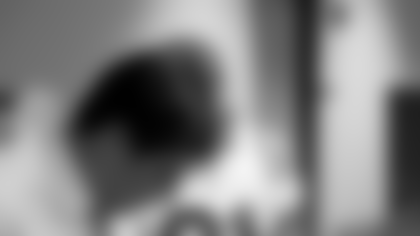 Sanders pats Levy on the back.
"I'm gonna run and get you some club soda," Sanders says, and he walks off.
"...Alright," Levy says with a nod.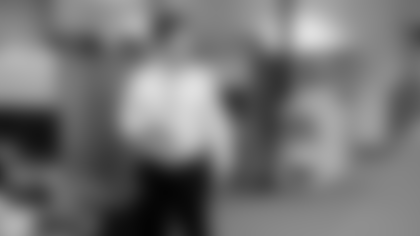 Levy collides with a mail cart being pushed by what we can assume is a young ESPN intern. Coffee goes all over his shirt and tie.
He'll need that club soda now.
"Amazing!" says Levy, who is now a believer.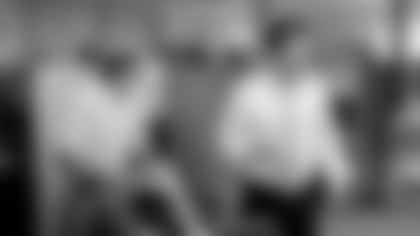 Levy gives the intern a little glance as he steps around the cart and walks off camera.
Cue the "This Is SportsCenter," and ... scene.