INDIANAPOLIS —While there have been plenty of moving parts around him, Anthony Castonzo has been one of the more durable members of the Indianapolis Colts' offense since the team selected him in the first round of the 2011 NFL Draft.
In those 6 1/2 seasons, Castonzo has been the Colts' mainstay at left tackle, where he has started all 97 games in which he has played.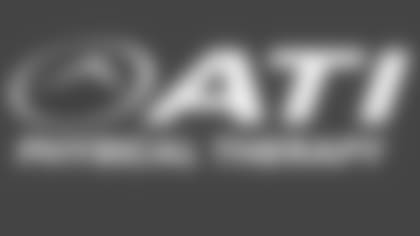 ](http://www.atipt.com/)But after he missed the first two days of practice this week with a knee injury, the Colts face the possibility of really having to shuffle things up on Sunday, when they travel to Houston to take on the Texans.
Colts offensive coordinator Rob Chudzinski on Thursday acknowledged "it was a little bit different" without having Castonzo at practice so far this week.
"Yeah, he's really been a stalwart in there for us," Chudzinski said Thursday of Castonzo missing practice this week. "We'll see how things go this week and what his status will be for the game. But he's a guy that's been there and, really, we've counted on quite a bit. With a lot of other upheaval and things going on with the offensive line, he's been a guy that we haven't had to worry about."
Due to Castonzo's up-in-the-air status, as well as a couple other factors, the Colts could theoretically have a much different-looking offensive line if No. 74 is unable to go on Sunday in Houston.
While starting right guard Le'Raven Clark has experience as a swing tackle, he was expected to be in and out of practice this week after the death of his father last Sunday. Joe Haeg or Jeremy Vujnovich could hypothetically slide over to left tackle, too, but that would leave a hole either at right tackle or left guard, respectively.
To provide a possible solution, the Colts on Thursday signed tackle Tyreek Burwell to their active roster from the practice squad. Burwell played in 16 games with the Chargers over the last two seasons (2015-16), but is yet to make his first NFL start.
Head coach Chuck Pagano is expected to announce who will not play for the Colts against the Texans on Friday. It's possible the team will see how Castonzo progresses on Saturday and then Sunday morning before making a decision before the game itself.
"I think you always worry about it when they haven't practiced," Colts general manager Chris Ballard said of Castonzo. "We'll see. We'll have a little bit more of an update here in the next couple of days."
IN OTHER NEWS…
The Colts did have some promising developments on the injury front on Thursday
• After missing Wednesday's session to be with his family in Texas, Clark was a full participant in Thursday's practice. Pagano said it was likely Clark would practice again on Friday before heading back to Texas that night, and the team would stay in contact to determine his availability for the Texans game.
• Cornerback Rashaan Melvin, meanwhile, was listed as a full participant in practice Thursday for the first time since suffering a concussion two weeks ago against the Jacksonville Jaguars and missing last Sunday's game against the Cincinnati Bengals. Melvin, the team's No. 2 cornerback, ranks tied for second in the NFL with 11 passes defensed on the year.
• Listed as out with a back injury on Wednesday, kicker Adam Vinatieri was listed as a full participant for Thursday's practice. Vinatieri told reporters that he expects to play against Houston.
NOTABLE QUOTABLES
Here were some other interesting remarks made during Wednesday's media availability:
• "I think we've found a good mix and balance with Marlon (Mack) and Frank playing and kind of a one-two punch. Again, that game went the way – ideally the way Chuck (Pagano) talks about from a philosophy standpoint that we like to have where we're controlling the ball, shortening the game. And one of the big keys was we were able to run the ball fairly effectively, and another big key was we were able to convert on third down. When you can convert on third down and stay on the field, you can keep running your offense and keep doing the things that you want to do. So, those are keys for us." — Colts offensive coordinator Rob Chudzinski, on finding a balance between running backs Frank Gore and Marlon Mack
• "He looks strong. He moves well. He's way into it in the meeting room. I can't wait to see him actually go out there and compete in practice. I think that he has absolutely no reservations about where he is physically." — Colts defensive coordinator Ted Monachino, on what he's seen out of safety Clayton Geathers, who has been on the Physically Unable to Perform (PUP) list all season, but could return to game action soon.
INJURY REPORT
Here's Thursday's full injury report:• DNP:Outside linebacker John Simon (neck); cornerback Quincy Wilson (knee); tackle Anthony Castonzo (knee); running back Frank Gore (rest); running back Matt Jones (ankle).
• Full:Guard Le'Raven Clark (personal); cornerback Vontae Davis (rest); cornerback Rashaan Melvin (concussion/ankle); outside linebacker Jabaal Sheard (quad); kicker Adam Vinatieri (back).
— The Colts on Thursday placed quarterback Andrew Luck (right shoulder) on injured reserve, ending his season. Luck was listed as DNP on Wednesday's injury report.