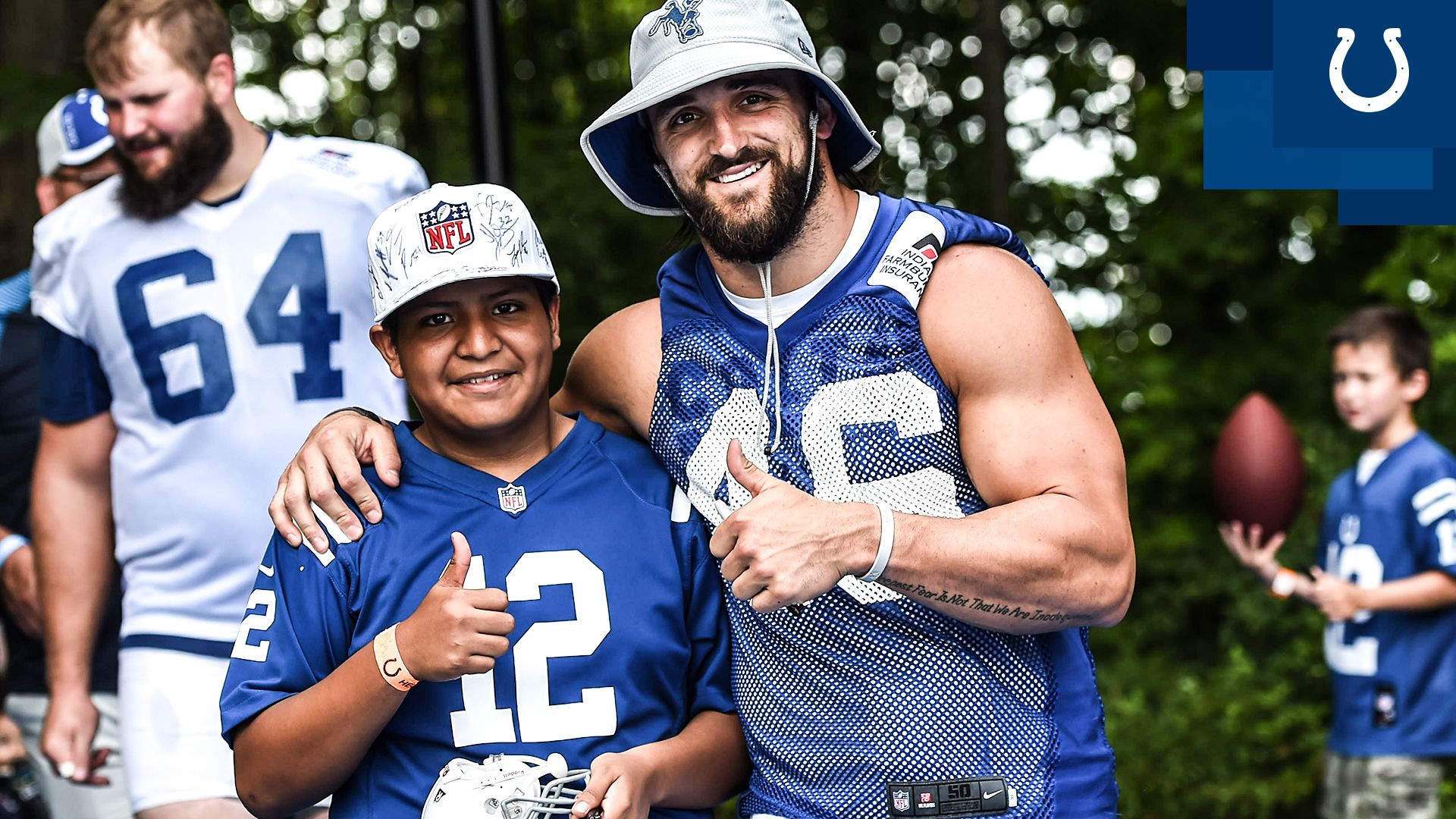 The Helmet Hike will take place at the conclusion of Training Camp practice on the below dates. These dates are subject to change. The Hike will not take place if practice is cancelled or moved indoors.
Friday, July 26
Sunday, July 28
Wednesday, July 31
Saturday, August 10
Sunday, August 11
Monday, August 12
All Helmet Hike participants must be accompanied by a guardian. The Helmet Hike is limited to the first 50 participants and based on a first come, first served basis. In order for the chance to participate, fans may sign up at the Helmet Hike tent in Colts City. Fans may sign up once Colts City is open for the day. There is no advance registration.
The Helmet Hike is limited to children between ages 4-14 years old.