Indianapolis Colts Riley Coin Toss Kids | Indianapolis Colts – www.colts.com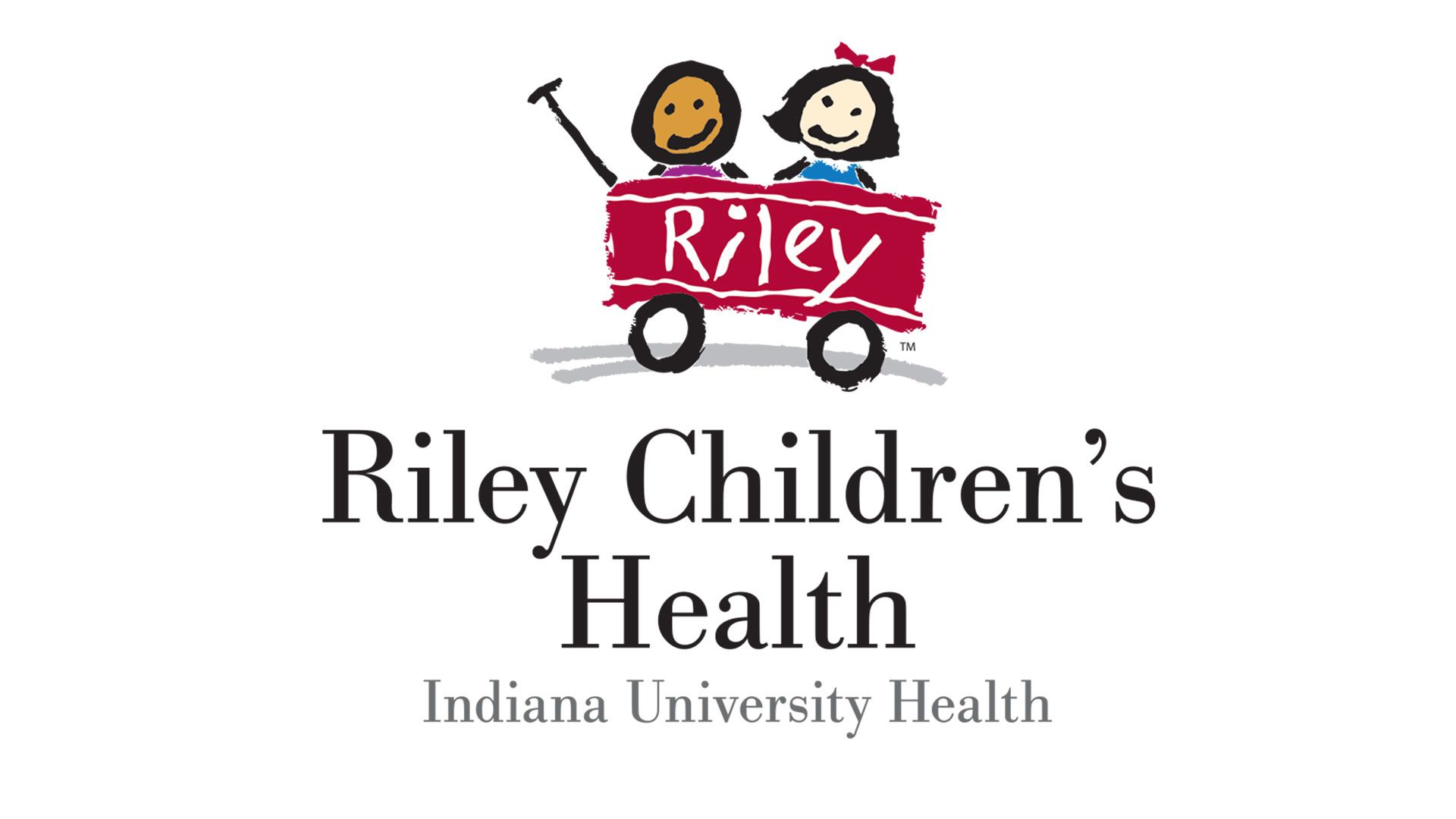 2021 Coin Toss Kid
For over 20 years, the Indianapolis Colts and Indiana University Health have partnered to change the lives of pediatric patients in a fun and exciting way: the Riley Children's Health Coin Toss Kid program. Before every home game, a patient from Riley Children's at IU Health is honored bybeing included in the official coin toss prior to the start of the game.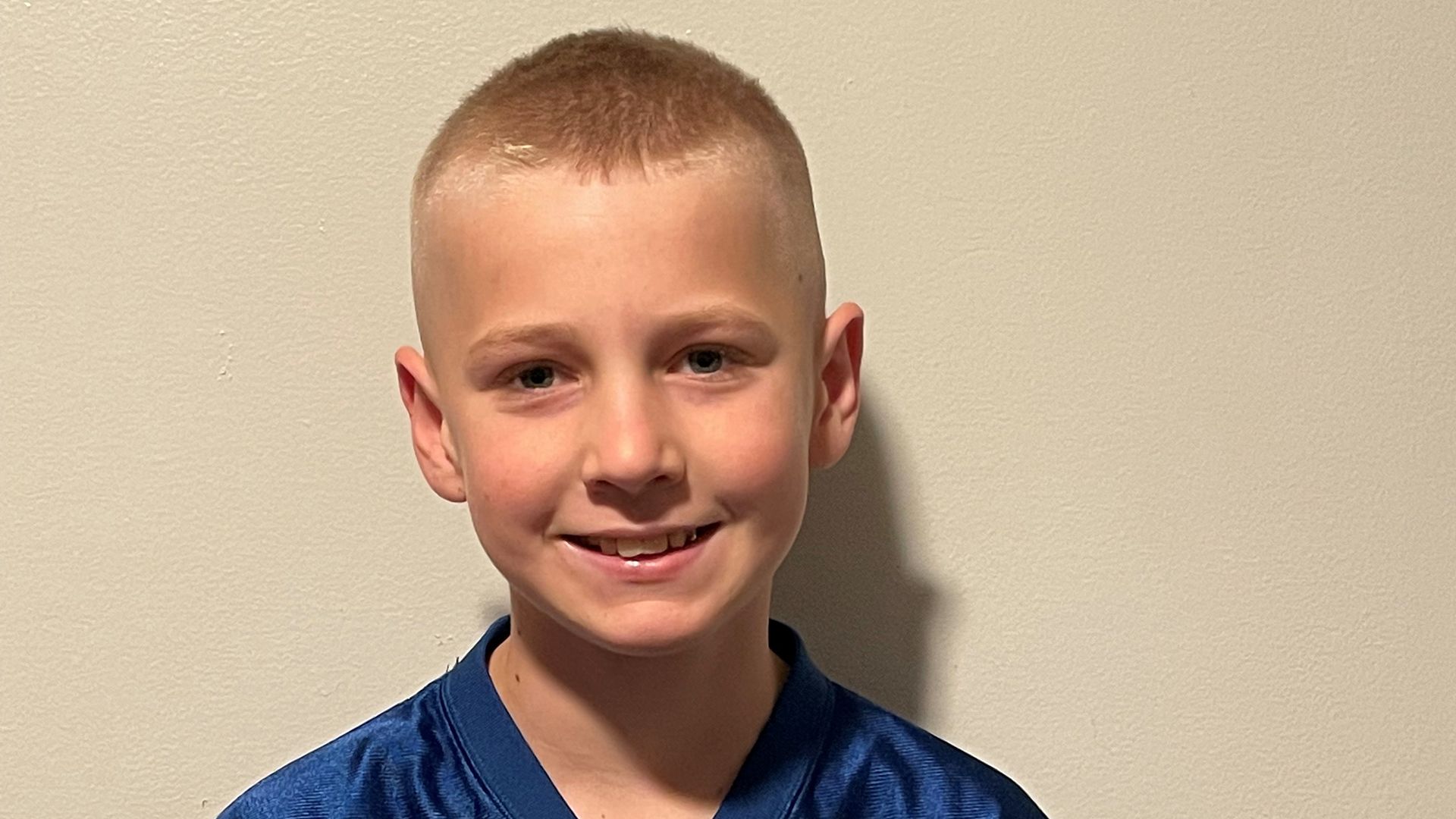 October 31 | Jordan Archer
Jordan is 10 years old and lives in Montgomery County, IN. He loves playing basketball and baseball in his spare time, as well as playing with his brother and family.
Jordan was born January 27, 2011 and following an EKG and echocardiogram, his pediatrician detected some issues with his heart and referred him to Dr. Jacqueline Maiers, Pediatric Cardiologist at Riley Hospital for Children.
During his appointment with Dr, Maiers, Jordan was diagnosed with Severe Aortic Stenosis and was scheduled for an urgent surgery to repair his aortic valve. In March 2011, Jordan underwent his first open heart surgery at Riley. Following a 1 week stay at the hospital, with his family close by staying at the Ronald McDonald House, Jordan was allowed to go home.
With his condition, the physicians anticipated that Jordan would need a second surgery around the age of 4. He had regular checkups every 6 months to see how his valve was holding up.
10 years later, in July of 2021, at the age of 11, Jordan underwent his second open heart surgery. Because of Jordan's age, he was able to ask a lot of questions and they were able to describe the process to him, easing any of his fears.
Jordan and his family are hopeful that he will be able to go another 10 years before his next surgery.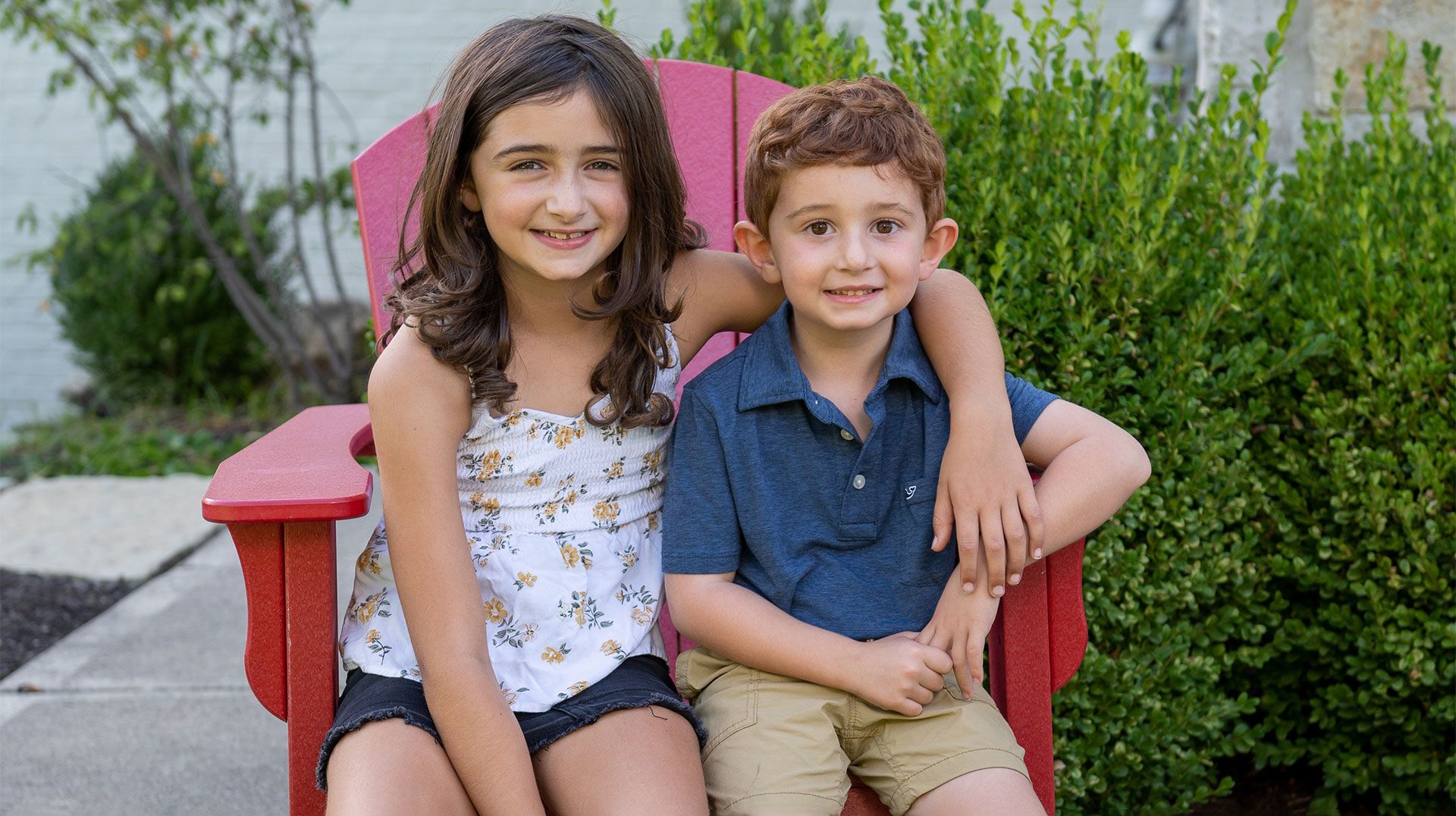 October 17 | Samantha and Miles Brown
Samantha and Miles Brown, 8 and 4 years old respectively, are energetic siblings from Westfield. Two years ago, each child was diagnosed with cancer just months apart. For Samantha, what started as a low-grade fever and fatigue in August 2019 led to the discovery of a 2.5lb tumor on her kidney, a Wilms' tumor. Just a few months later in December, Miles was diagnosed with Burkitt's leukemia, an aggressive cancer that left multiple tumors on his kidneys and liver. With help from Riley Hospital for Children at IU Health, they successfully beat cancer together. Today, Samantha and Miles are cancer-free and in July of this year, the Browns held a bell-ringing ceremony at home to mark the occasion. These days, Samantha loves gymnastics, tumbling, cheerleading, and Girl Scouts. Miles is working on his baseball swing for tee-ball and learning to play golf. Both enjoy playing with Scout, the family's golden retriever puppy.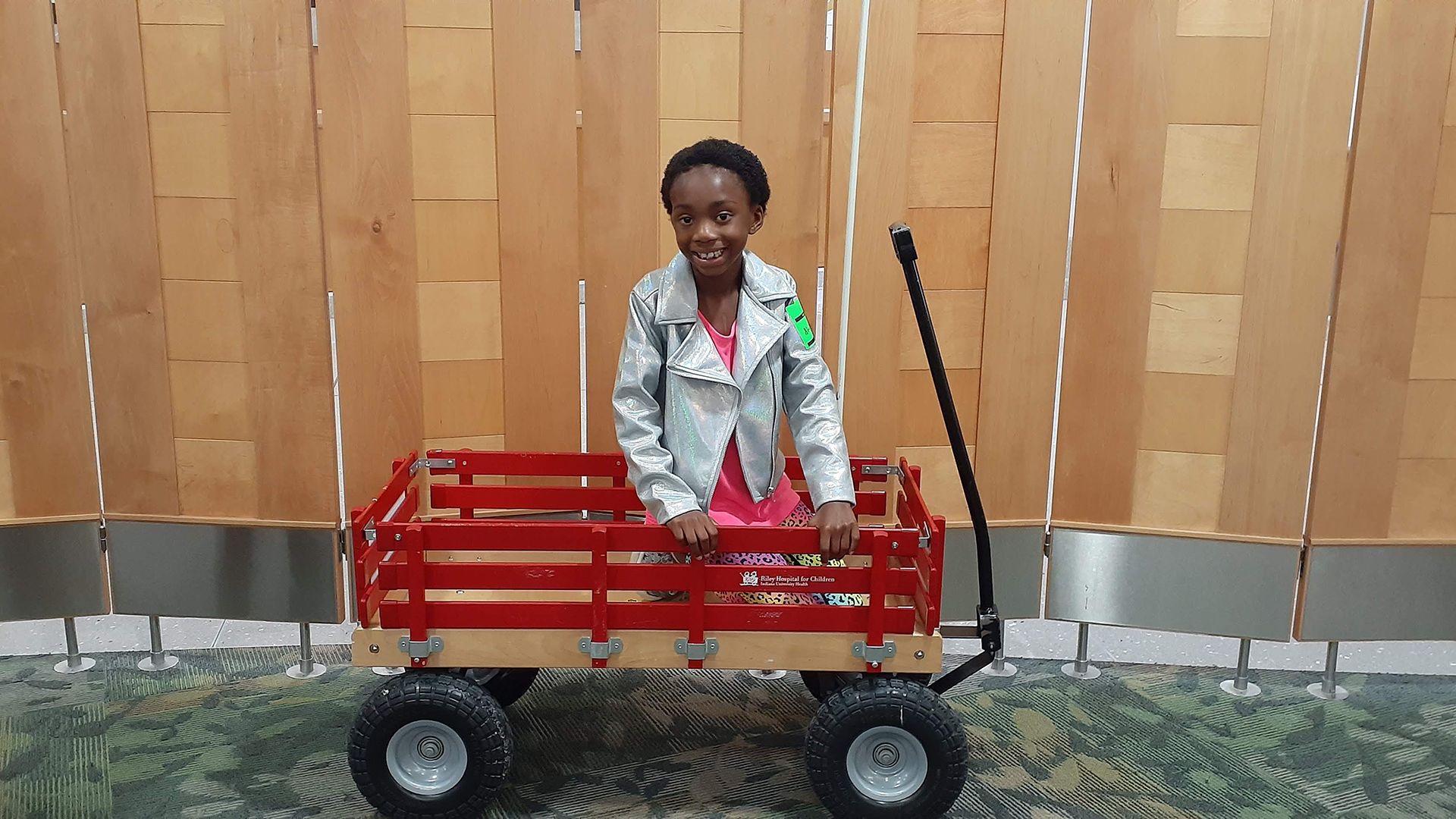 September 19 | Daphney Alderin
Seven-year-old Daphney Alderin loves playing baby dolls with her friends and being outside. She was born with a rare heart and lung condition where her pulmonary veins did not connect properly to her heart. Daphney first came to Riley Hospital for Children at Indiana University Health in 2017, less than 24 hours after her family moved to New Palestine. She spent a week at Riley to recover from a fever and difficulty breathing. Last summer Daphney had a stroke that caused a massive brain bleed, and she spent seven weeks at Riley working hard to regain movement and strength in her left side. Daphney's parents, Emily and Corey Alderin, shared, "God put us at Riley with the right people to save Daphney. We will forever be grateful for their hard work and love for our girl."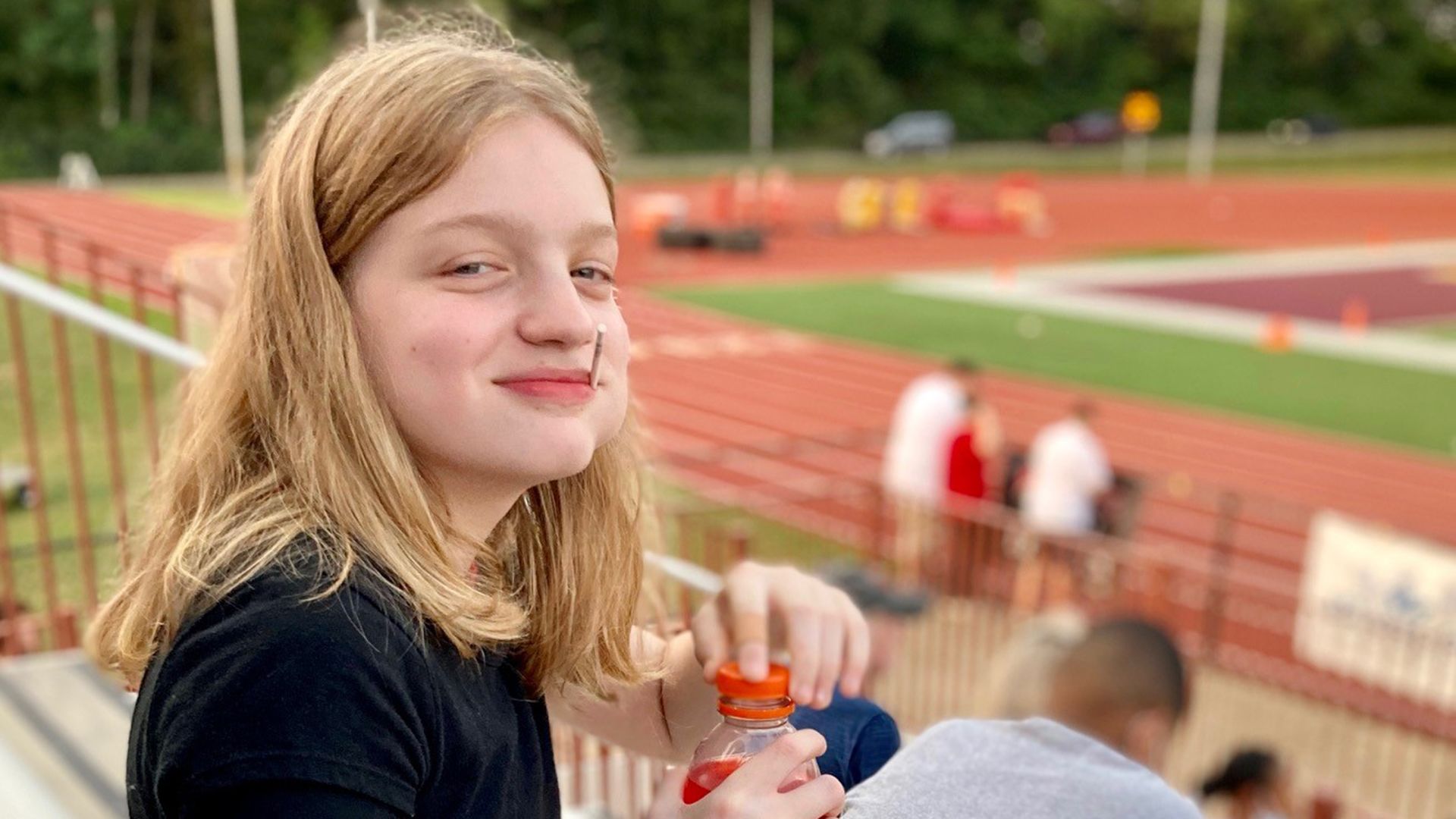 September 12 | Sara Buehler
Sara Buehler is 13 years old and lives in Bloomington, Indiana. She attends Tri-North Middle school where she is active in cross country and
swimming. She also swims competitively for the Indiana Swim Club. She loves watching anime, drawing, painting, and crafting anything "squishy".
In July of 2021, Sara suffered severe burns on her stomach and back. She spent two weeks in the Pediatric Burn Unit at Riley Hospital for Children at Indiana University Health, where she underwent daily debridement, which is medical removal of dead, damaged, or infected tissue to improve the healing potential of the remaining healthy tissue, and also received multiple skin graft surgeries.
Sara is now back at nearly 100% and is enjoying the new school year. She and her family are so thankful for the awesome care she received at Riley Hospital for Children. All members of her care team went above and beyond to make her experience as good as possible.