Whether it's on the field or off, women have a history of contributions to the game of football.
But only recently has the NFL put an emphasis on helping women get hands-on in the game they love.
In 2017, the NFL hosted the first ever Women's Careers In Football Forum during Pro Bowl week to open doors and open opportunities for women in roles traditionally held by men.
After this year's forum, 21 women headed to NFL training camps as interns in coaching, officiating, and scouting.
Jeff Brown, Director of Operations for the Colts, said they have women in many roles in football operations.
"We have women trainers, a woman in communications. You're looking at intern numbers that are getting closer to 50-50, which I think is really cool."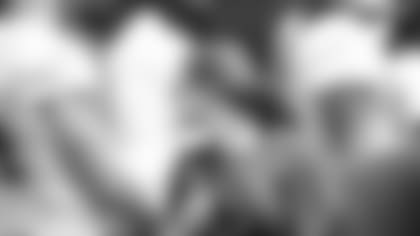 For Brown, it's nothing new.
"I've always had female interns," he said. "In an internship, it's really about finding the right people. And I definitely think this year, this is two of the strongest I've ever had."
Haley Hallenbeck went to high school at Park Tudor in Indianapolis and now attends Butler University. Two years ago, she interned with Brown at training camp in Anderson and last year, she worked marketing events and game days. This year, she was back at training camp with football operations.
"I really wanted to see both sides and how they work together," she said. "You get the players ready and you help out the coaches and then the other side is the fans and that's just as interesting."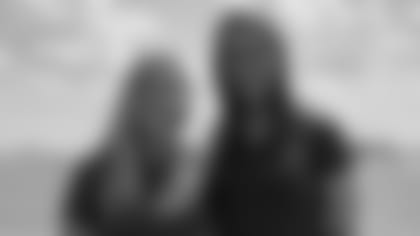 Valerie Morton grew up in Carmel and went to Brebeuf. She graduated from Indiana University this spring with a degree in sports management and she was looking for an opportunity to help her decide what she wants to do.
"I was looking around at different NFL teams and looking at their operations departments and looking people up to see what they were doing and what they did before to get an idea of what I should be doing," she said. "I happened to email Jeff Brown. I saw that he started here as an intern and is now the head of operations, so I emailed him and said, 'Hey, I think what you did was really cool. How did you get started?'"
After an initial phone call, he told her about an opportunity to intern with the Colts in football operations.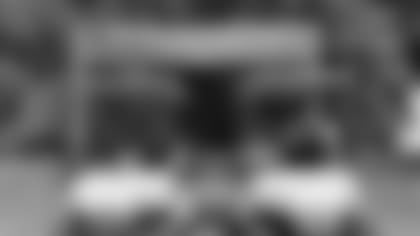 She and Hallenbeck started with the rest of the interns a few weeks before training camp. Working on a mostly male team doesn't really faze them.
"We were at the team meeting and Valerie was on a run. Working as an intern here, I've never felt that I'm a girl working with all guys. I never really realized it until I was in the team meeting and Jeff was like, 'Oh, and that's Haley Hallenbeck,' and I looked around and I was like, 'I think I'm the only girl in this room right now.'"
The males they work with don't treat them any different.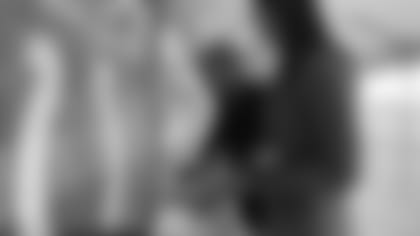 "I don't think they go out of their way to give us any special opportunities," Morton said. "Jeff always says, 'Whatever you're comfortable with. We want you to do as much as you can. If there's something you're not comfortable doing, let us know because we want to give you the full experience that everyone gets.'"
And that's what they've done.
"I think sometimes when they first get here, they wonder how we're going to look at them," Brown said. "And we make it very clear that they're a part of the group. And that's how it should be."
The differences they do bring can be a fresh perspective.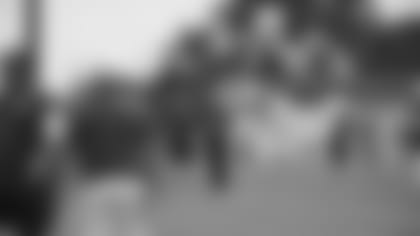 "Sometimes, we as former athletes or people who have been around for a long time, we like to say, 'Well, this is how we've always done it,'" Brown said. "But why is that the right way? It doesn't make it right. We're trying to find what's best for the players."
For Hallenbeck, Morton, and the other interns, it's been long days, short nights, and early mornings.
"It feels like summer camp because we all go home together, we come back, we work all day together," Morton said. "It's a special bond after you spend 15 hours a day with people."
But they wouldn't have it any other way.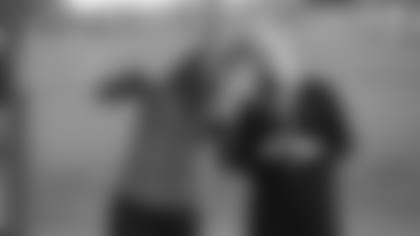 From shuttling players and equipment to setting up meeting rooms and filling coolers, no job is too big or too small.
"They're little things, but they're a big deal in the end," Hallenbeck said. "They had a good practice because hopefully, we set it up right."
And in the process, they're setting themselves up – in the game of football and the game of life.