INDIANAPOLIS --- Chuck Pagano joked this week that the upcoming AFC South showdown between the Colts and Texans is a "get your neck roll ready" type of game with how physical it is expected to be, headlined by two-time NFL Defensive Player of the Year J.J. Watt for the Texans.

"It's going to be physical, but that's what's exciting about playing the Texans every time," said guard Hugh Thornton Wednesday. "You know you're going to get a fight on both sides of the ball."

Blocking Watt has not been left to one Colt, and with a chance to put a stranglehold on the AFC South lead, that will likely be the case again Sunday.

"I don't know if I can say that I've single blocked J.J. Watt, because of the aura around him," joked Fleener, while at the same time praising Watt for how difficult it is to block him with one person. "There is no doubt he is an outstanding player and a tough guy to block. With that said, (it's) not impossible."

The Colts were successful in doing so week 5 at Houston, holding Watt without a sack and to just two tackles, a season-low. In this case, tight end Dwayne Allen chipped Watt (#99) on the far left side of the screen before going out for a route, helping right tackle Joe Reitz.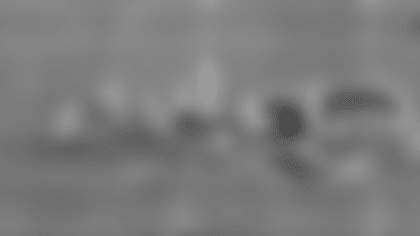 Earlier in the game, the Colts even triple-teamed Watt in the middle of the field on a designed rollout for Matt Hasselbeck to evade the pressure in the pocket.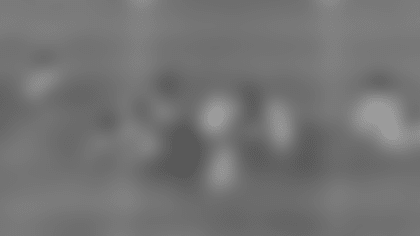 And in the rushing attack on the first play from scrimmage, the Colts simply chose to run away from Watt, who is on the far right, which Frank Gore turned into a 20-yard gain.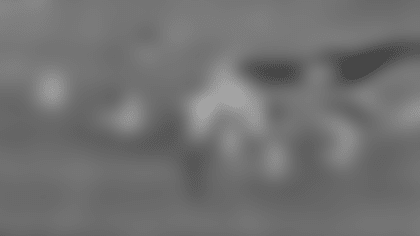 "It's kind of one of those things where it's going to be a team effort. Sometimes it will be the running backs. Sometimes it will be the O-line, and sometimes it will be the tight ends," said tight end Coby Fleener Wednesday. "A lot of times it will be a combination of those three. He's an outstanding player, and a guy you have to consider in every single play call."

The respect is there from the Colts for Watt, especially after the havoc he inflicted in 2014, with four sacks in two games including a fumble recovery returned for a touchdown.

"A lot of teams have to game plan for him," said Thornton. "They have an awesome front seven...We've got to put together a great game plan for all of them, minimize the mistakes and go out there and just play football."

It's the first priority for every offense before the snap against Houston's defense. Find 99. It will be no different Sunday at Lucas Oil Stadium.