Colts running back Nyheim Hines was a little lonely when he arrived in Indianapolis as a rookie last year.
"I was a 21, got drafted, left school early, missed my family, missed my twin …"
He decided to do what a lot of people do - and get a pet.
But with his schedule, he needed something low maintenance.
"I knew I couldn't get a dog and I'm not a fan of cats," he said.
Hines is a pretty unconventional guy.
"I've always liked having different things. Even in high school, everybody was wearing Nike cleats - I wore Adidas. I just like being a little bit different."
So, he went looking for an unconventional pet.
"I thought about getting sugar gliders, which are kind of cute and cool - like flying squirrels, but they have separation anxiety. A hedgehog just seemed cool."
He found a breeder in Greenfield, Indiana, brought home a female hedgehog, and named her Shadow after the hedgehog in the cartoon "Sonic."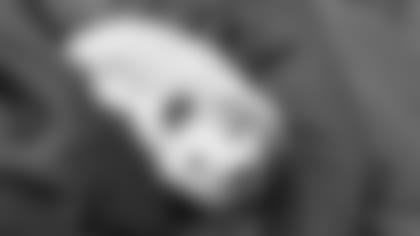 He researched what to feed her.
"I feed her cat food because they're insectivores, so it's high protein, low fat. And I give her blueberries. She likes raspberries and bananas."
He watched YouTube videos to get parenting tips on everything from bathing and handling to housing and entertaining.
He did everything he could think of to make his new pet happy and comfortable.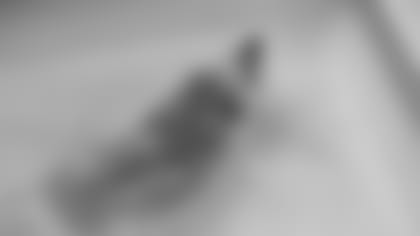 There was only one problem.
"She hates me," he said. "My hedgehog hates me."
As he found out, hedgehogs aren't exactly companion animals.
"This is an animal you admire while it's in a cage," he said. "Every time I try to pick her up, she gets in a ball and starts puffing. She literally hates me, but we're working on it. It's a relationship."
It was frustrating to him. So frustrating that at times, he even thought about getting rid of her.
But like any relationship, it just took patience.
"I don't know what I'm going to get every day. With a dog, you walk in - he's going to be all over you. She doesn't want my attention at all."
He approached it like he approaches the game.
"Trust the process. You've got to go 1-0 every day - with my hedgehog, with the Colts, in life."
And gradually, they made progress.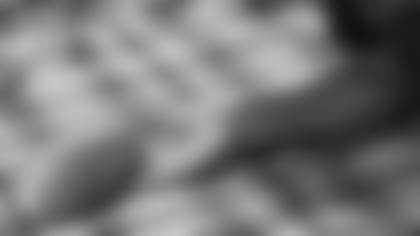 "She still tries to spike me sometimes. But she likes to run up my arm and stuff. It's been pretty cool for me," he said. "I took Shadow to the vet and they said she was the most social hedgehog they've seen in a long time. I was confused because she's really not that social."
Just like football, it's about the process. For Hines, part of the process has been understanding hedgehogs for what they are - and what they aren't.
"I'll be at work all day and sometimes, I just want to go home and see my hedgehog, hang out with her, cuddle with her, and she'll be in a ball - it's real sad sometimes," he said. "I want to sit and watch football with my hedgehog, but it doesn't really work like that."
Instead of trying to make her into something she's not, Hines has come to appreciate his pet for what makes her unique.
"They're very interesting animals. You've got to do things on their terms. You can't just pick her up when you want to," he said. "Normally, I can tell what kind of day she's having. I don't mess with her when she's having a bad day. When she sleeps, she'll be in a ball all day."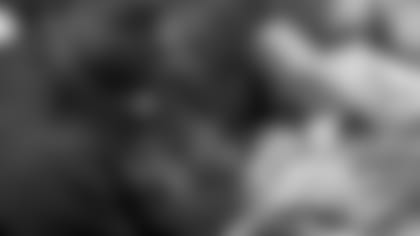 When she's up for it, he likes to take Shadow on little adventures.
"When I go places, I'll take her with me - if she's having a good day," he said. "I take her to Walmart sometimes. I just have her in my pocket. She likes being in a dark places."
He thinks the change of scenery is good for her. And it helps to build trust.
"She knows I'll protect her."
Hedgehogs are definitely having a moment. Right now, you see them on everything from coffee mugs to socks to social media.
"I got her a year ago, so hopefully I was ahead of the trend," said Hines. "Maybe I started something."
She may not be the companion he was looking for - but in Shadow, Hines found a different kind of pet and formed a different kind of relationship.
"I think the coolest thing about her is her defense mechanism when she's in a ball - unfortunately, I don't like it," he said. "They have quills like porcupines, but they don't shoot them. I didn't know much about porcupines, but I'm glad I don't have one of those."
One year in, he's happy with his decision.
"I think I made the right choice. Team Shadow all the way."
Still, he has goals - for his hedgehog and his relationship with her.
"Those Instagram ones look cool. You can rub their stomachs and put socks on them."
Could Shadow have a future as an Instagram model?
"Only if she becomes friendlier," he said.
With patience, teamwork, and getting 1% better every day, Hines knows anything is possible.
And he's up for the challenge.