 ](http://careyindiana.com)
INDIANAPOLIS – At 6-2 in medical terms, the patient is healthy.  The Colts have paced the AFC South all but one week and own a two-game lead over Tennessee.
The Colts and Titans meet in two weeks, then in another two weeks.  December division home games with Houston and Jacksonville are split with road affairs at Kansas City (9-0) and Cincinnati (6-3).
Here are observations at the season's mid-term.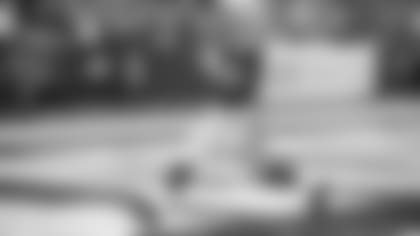 SLOW STARTS – This topic has replaced 'sophomore slump,' but the slump premise was only that.  Uneven starts have been real for the Colts.
Comeback wins over Oakland, Seattle and Houston were marked by periods of play that are troubling.  A late touchdown was needed to top the Raiders after two game-opening TDs, and the lull in between put the game in question.  Seattle scored more points (12) than the Colts gained yards (9) in three game-opening possessions.  Yet, a big-time rally saved the day.  Sunday in Houston was a huge second-half response by Indianapolis when the opening 30 minutes featured no "Colts football" on any unit.
Chuck Pagano said Monday the slow starts are "the big pink elephant in the middle of the room" that won't be ignored.  Don't look for a dramatic difference in practices or the approach, but hope for the resiliency of the squad to translate into 60 minutes of weekly execution.
LUCK IN CHARGE – With 10 comeback wins in 24 games, Andrew Luck has been dramatically successful and is a leader far beyond what meets the public eye.
Luck has met every challenge with his firm, fun manner and wondrous ability.  His production in victories over San Francisco, Seattle, Houston and Denver (eight TDs; 0 interceptions) helped key the wins – a 20-pointer on the road against a defending conference champ; victories from behind over two undefeated teams with glamour QBs; an 18-point road comeback with an up-tempo second half with three successive TD drives.
Keeping Luck from duress will help him establish younger players in the offense with the loss of Reggie Wayne.  Enjoy watching an elite talent perform.
SPECIAL TEAMS MUST BE SPECIAL – Seattle blocked a punt and Houston nearly did, two blemishes that haunt coaches more than Pat McAfee's outstanding performance against Denver (nine punts, 48.9 gross avg., 47.1 net, club-record six inside the 20).  Field position played such a key role in that win.
McAfee's averages (46.0, 41.0) are in line with his two most recent seasons and rank 13th and 9th in the league.  Almost 94 percent of his kickoffs reach the end zone, with 54 percent not returned, and the Colts have kept opponents to a 20.9 drive start mark, roughly the same as last year.
Adam Vinatieri has been the consistent presence needed.  His clutch kicking has eliminated most late-game tensions.  His kicking length is not in question.
RUSHING DEFENSE – Facing three mobile quarterbacks with diverse offenses, the Colts have allowed 124.9 rushing yards per game and a 4.4 average.  The rushing total per game would stand as the 14th-best in the Indianapolis era if the season ended now.
What bloats the average is the 6.1 mark produced by QBs this season (44 rushes, 269 yards).  Subtracting that, opposing backs have a 4.0 average, while teams would be rushing for 91.3 yards per game.
The rushing defense is better, though three of the four best opponent totals came in the season's second quarter.  Chuck Pagano, and everyone on down, wants a firm rushing defense.  It is on track in year two of the 3-4.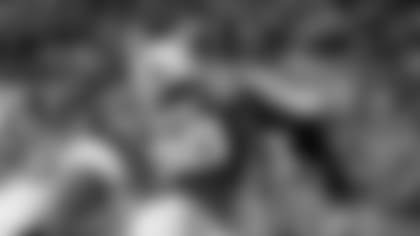 PENALTIES/TURNOVERS – These two categories speak volumes for the 6-2 start.  The Colts' six giveaways lead the NFL, and only three other teams are in single digits.  The plus-seven ratio is sixth-best and is worlds better than last year's minus-12.
Only seven times in 60 years (five since the 16-game schedule started in 1978) has the team had less than 20 in a season.  The club record of 17 in 2004 is in play.
In a league where the penalty-penalty yard average is 52.5-460.2, the Colts lead the pack with 31 infractions for 242 yards.
Pagano preaches ball security and penalty avoidance.  He has a coachable group that is achieving on this and many fronts.
FINAL OBSERVATION – A coach of an undefeated team still will find areas of improvement.  The same can be said here, but issues found with most teams are not as present here.
Maintaining ethic certainly is no issue, it's embedded in the culture.  Dutiful coaches and expectant players know execution can be improved.  Resiliency is in abundance.  The goal targeted – the AFC South title – is in place.