When Kendall Langford signed with the Colts in the offseason, he was a solid addition to an experienced defensive line.
But things changed, as they tend to do in football. And by the start of the season, Langford was the veteran presence on the line.
Which makes the kind of guy he is that much more valuable.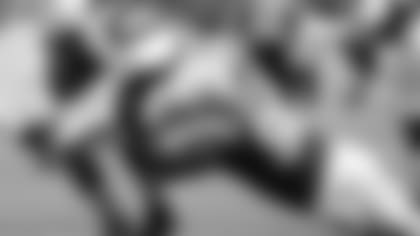 "We call them Paul Reveres. They're guys that just lead the charge and mentor young guys," said coach Chuck Pagano. "It's not all just jibber jabber, it's by how you practice, how you train, how you study, how you work, how you live your life, all that stuff."
Langford says starting alongside rookies David Parry and Henry Anderson wasn't exactly what he had in mind when he signed with the Colts. But it also wouldn't have changed his mind.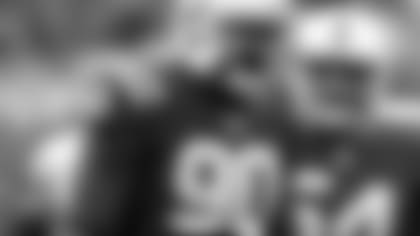 "Because coming here, I knew what kind of organization this is and the winning history they have. I'm trying to win a Super Bowl, so that's the reason why I chose to come here."
Langford says mentoring from veterans is something he benefited from when he came into the league and passing that down is not only the right thing to do, but it's also something he enjoys doing. And with Anderson now on IR, it's something he'll continue to do with Parry, Zach Kerr, Billy Winn, and T.Y. McGill.
Parry says you can't put a value on the experience Langford brings to the table, the meeting room, the locker room, and the field.
"The night before the games he always has some wise things to say. And then throughout the week, whether we're watching film or out on the practice field, he always gives us good little tips. 'Hey, look out for this' or 'Hey, this guy is doing this when he's about to do that.' So, his experience and wisdom comes through all throughout the week."
It helps to be coaching cerebral guys, says Langford. Guys that get it in the classroom and can take it out on the field and apply it immediately.
"I'm very impressed. I like the simple fact that they're not satisfied. They're continually trying to get better each week, in the classroom, on the field also. They've done a great job of being professionals."
Which is a big compliment coming from a professional like Langford.
"It's hard to replace the Reggie Waynes and the Cory Reddings of the world, and (Antoine) Betheas and all the great players that have come through here that were not only great, great football players but great character guys. We were very fortunate, very lucky to land him," says Pagano.
Kendall Langford was a blue chip player in free agency and a value addition to the Colts defense. His stock went up before the season started. And it's been on the rise ever since.