Growing up on the east side of Indianapolis, Cathedral High School gave Jack Doyle the education, opportunities, and relationships he needed to be successful there and into the next chapter of life.
"Cathedral is near and dear to my heart. They do such amazing work in every aspect. It's a great institution. The teachers, the coaches, and just the family atmosphere of it," he said.
A 2008 graduate of Cathedral, Doyle attended Western Kentucky University. Now a tight end for the Indianapolis Colts – for Jack Doyle, life has come full circle. And while many things have changed, some things have not.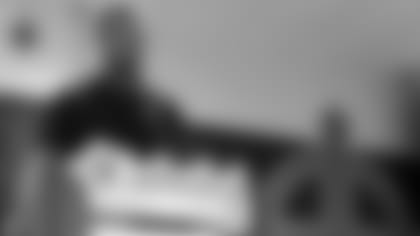 "I'm still very close with many of the people I graduated with. I could run into somebody from Cathedral and they'll say class of '98 and we'll know somebody. Most of my family has gone there. So, that's what makes it a special place."
So special he wants to give kids like him the same opportunity he had. So this spring, Doyle and his wife made a gift to Cathedral to establish the Jack and Casie Doyle Tuition Assistance Grant.
"It's a financial assistance grant that I was blessed to have when I was at Cathedral. So it's kind of just paying it back," he said. "It ends up being half scholarships for two kids. It's a good feeling. Someone helped me back when I was in high school and now I'm trying to give it back."
The kids are incoming freshman from Catholic schools in the east deanery of the Archdiocese of Indianapolis. It's the area Doyle came from, which makes it extra special for him and his family.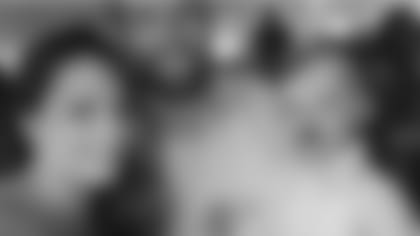 "Just being able to give back in any way you can and education is one way that you love to give back," said Casie. "It's the best feeling in the world. Especially getting to look at their resumes and seeing these kids' dynamics and where they come from. It's the East Side school thing, which I know is so true to Jack."
It may be Jack's legacy, but it's something they did as a family.
"This is the first big thing that we've done collaboratively and I feel like we did something that was true to us," Casie said. "I love that this has opened a door for us. We get to feel what it feels to give back and it makes you want to do more."
Grateful and humbled is how representatives from Cathedral described their reaction to the gift.
"Accessibility and affordability have been core values and central to our mission for close to 100 years and we are excited that two eastside families will be able to experience Cathedral High School due in large part to Jack and Casie's generosity and belief in our mission," said Rob Bridges, President of Cathedral.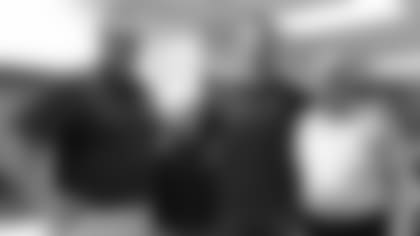 Cathedral High School helped make Jack Doyle the man he is today – a great husband, a great father, a great teammate, and a great member of the Indianapolis community.
He's proud to be part of the Cathedral family.
And Cathedral is proud to call him a son.