 ](http://www.embarque.com/)
Difficult transition, indeed. Prior to 2014, Erik Swoope had never played organized football in his life.
Asked about the tight end this spring, coach Chuck Pagano remarked, "He's turning into a football player right before our eyes."
Now, as he prepares to head into his second training camp, Swoope says the difference between last season and this season is night and day.
"I'm just not lost. This time last year, I had no sense of anything. And now, I'm going in hearing all these different plays. I've watched them a million times now, so now I feel that I'm getting comfortable," he said. "Maybe I can test my limits. So, I'm just playing football. I'm not trying to calculate."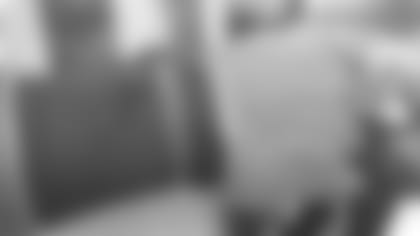 What does it take to go from a basketball player to a football player in one season at the professional level? Mental toughness.
Swoope says for him, the light bulb went on sometime towards the end of last season.
"A couple times towards the end of the year, I was playing scout defense against our starters. So if I'm playing, essentially, someone that a tight end would be going against, then I can kind of see, 'Ok. This is what I'm supposed to be looking for.' I don't remember exactly when that was, but it clicked a little bit more."
The goal now is simple. Build on that knowledge and move forward. A task that may be easier said than done. But one thing is clear – he's left basketball behind.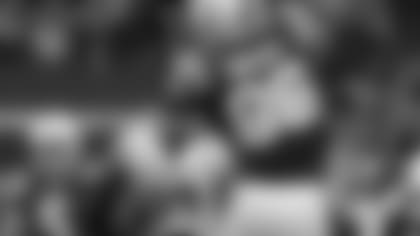 Competing at the ultra competitive position of tight end against veteran players like Coby Fleener, Dwayne Allen, and Jack Doyle will be a challenge. Swoope knows it. He's up for it.
"You have to find, within your skill set, what's going to stand out," he said. "The things that you're going to carry on to the field that no one else can do. The things that are going to make you stand out and make you a real threat in this league."
What those things are, he's still working to determine. But just being here makes him a standout. His journey is just beginning, but Erik Swoope has already accomplished what few athletes would even attempt.
Erik Swoope is a football player.
And for him, that may be the biggest leap of all.