 ](http://careyindiana.com)
INDIANAPOLIS – Just moments after the Colts' 39-33 victory over Denver, players were huddled around Chuck Pagano waiting for words they wanted to hear.
Filled with appreciation for a hard-earned win and a 5-2 start, he told players that after a brief obligation Monday he would see them in a week.
"They earned it," said Pagano.  "They've been grinding.  What they've done to this point, they earned that extra time off."
The Colts had just bumped off the Broncos in a game that demanded execution for 60 minutes after putting blinders on in the days leading up to the contest.  Check, and check.
It is a team that performs to the fullest for its coaches and one that has the right mindset to lose no ground while it rests.
"I think we have great veteran leadership," said Andrew Luck of the chief reason this team can handle the added time away.  "Guys know if they don't handle the privilege of having these days off, you're not answering to coaches or the GM, you're answering to Robert Mathis, you're answering to Cory Redding.  That's scary.
"I think maybe (we're) young in certain areas, but not an immature team.  Guys know what's at stake, and I don't see anybody using this in a bad way."
Indianapolis has played steadily for most of the season.  Losses to Miami and San Diego were followed by victories over teams (San Francisco and Denver) that have a combined 11-3 record.
The Colts additionally beat first-place Seattle in dramatic fashion, and they earned consecutive road victories at the 49ers and Jacksonville by at least 20 points, a first for the franchise since the Super Bowl year of 2009.
Counting four preseason games, Indianapolis has played 11 of its 20 scheduled games.  Only Kansas City (7-0) and Denver (6-1) have better records than the Colts, and Indianapolis is tied with division leaders New England and Cincinnati.
The Colts travel to Cincinnati and Kansas City in December and have divisional home games sandwiched around those dates for a critical last month.  The Colts return from the open date with a prime-time tilt in Houston on November 3.
"You see the (Horseshoe), right?  Underneath it, the first word is trust.  Trust, loyalty and respect.  I trust all those guys," said Pagano.  "We got a great group of veteran leaders in there.  That's their domain.  That's their locker room.  This is their team. They're accountable to each other, and they're not going to allow any distractions get in the way of where we're trying to go.
"I trust everyone will take care of themselves and do the right things, get away and have time to recharge, take care of their bodies, get healthy, be with family, reconnect with whoever they need to reconnect with.  We'll get back in here (next Monday) and get ready for Houston."
Houston and Tennessee (who the Colts also visit on November 14) have open dates this weekend.  Tennessee Founder/Owner K.S. "Bud" Adams passed away on Sunday just hours after the passing of Bum Phillips, the franchise's second-winningest coach.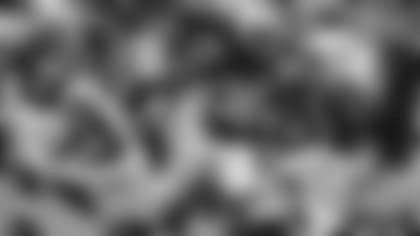 TOP FIVE BEATS 32 – A year ago, a prominent international media outlet pegged the Colts as the NFL's 32nd-ranked franchise.  Pagano used the moment to spawn a shirt given to every player.  Periodically, players still wear the shirt.  Who doesn't want a freebie and a rallying cry?
After the 39-33 win over Denver, power polls for ESPN (second), SI.com (second), CBSSports.com (first) and Bleacher Report (first) have the Colts rated at or near the top.  Polls are polls and change weekly.  Polls in late December mean more, but performance trumps all.  Still, positive perception beats the alternative.
PERSONNEL MOVES – Indianapolis today placed Reggie Wayne on injured reserve, signed cornerback Jalil Brown, waived tight end Dominique Jones and fullback Robert Hughes (practice squad).  Brown (6-1, 204) was a fourth-round pick of Kansas City in 2011.
COLTS NOTES – The Colts rank fifth in AFC offense, 14th in the NFL (344.7), second and eight respectively in rushing (129.3) and 12th and 23rd in passing (215.4)…Indianapolis ranks 10th in AFC defense, 17th in the NFL (350.7), 13th and 27th respectively in rushing (122.3) and 8th and 12th in passing (228.4)…prior to Denver, the last time the Colts beat a team with as good a record as 6-0 was in 1992 against Miami (6-0)…at plus-seven, Indianapolis is tied for second in NFL turnover ratio after ranking 26th in 2012 at minus-12…Indianapolis has the seventh-best third-down defensive conversion rate (34.8%, 32-of-92), after ranking 14th last year at 38.1%...Denver, San Francisco and Seattle (a combined 17-4) converted 10-of-40 third downs against Indianapolis.
PRO BOWL VOTING ON NFL.COM – Pro Bowl voting is available now at NFL.com/probowl/ballot.  Balloting concludes Thursday, December 26.  Players selected for the Pro Bowl, which includes voting by coaches and players, will be assigned to teams through the first-ever Pro Bowl Draft during the week leading up to the game.  It is the first "unconferenced" Pro Bowl.  Eighty-eight players will be determined through the one-third voting consensus with position breakdowns of:  Offense – WR-8 players, TE-4, OT-6, OG-6, C-4, QB-6, RB-6, FB-2; Defense – DE-6, Interior DL-6, OLB-6, ILB-4, CB-8, S-6; Special teams – P-2, PK-2, Returners-2, Special Teamer-2, Need player-2 (coach's choice).