Fighting cancer is a team effort.
Arlene Butler was diagnosed with multiple myeloma in 2013.
She wouldn't have been able to get through it – much less, get to all her appointments – without the help of her daughter, Nicole Love.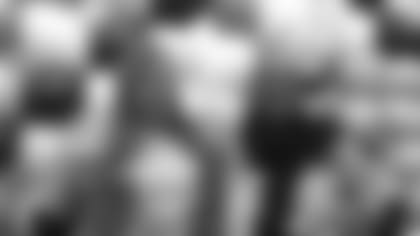 "I appreciate it more than I can say. She's been a godsend and I thank God for her every day," she said.
For Love, it was second nature.
"I watched her take care of her mother. And I watched my grandmother take care of her mother," she said. "When I grew up in the household, I had three mothers."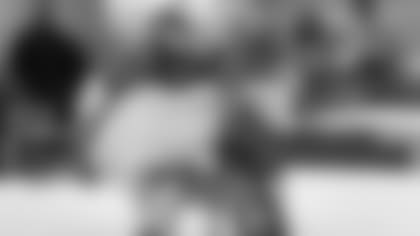 In recognition of the NFL's Crucial Catch, the Colts honored cancer survivors, those currently battling cancer, and those lost to cancer. But they also wanted to honor the people who fight alongside them.
"It's just a blessing to see other people that we're in the fight with. You know that you're not alone," Love said. "Myeloma is such a rare cancer, we didn't even know about it. You hear about breast cancer and pray and think about those people and then when it happens to you, you're just like, 'Wow.' It makes you want to join the fight."
On Sunday, before the Colts hosted the Buffalo Bills at Lucas Oil Stadium, they hosted a breakfast for cancer patients, cancer survivors, and caregivers. Together with their partners, the American Cancer Society, Ashley HomeStore, and IU Health, they came together to show support for those who give support.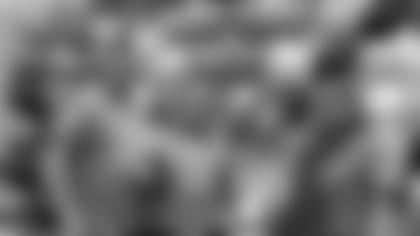 "Thank you to the fighters, survivors, and caretakers here today," said Kristin Ballard, wife of Colts General Manager Chris Ballard. "Just you being here today tells me that you want to be there for someone else and save lives."
Caregivers do many things, but most of all – they care.
"The patients need a rock – and that's the caretaker. What they can't see as they're going through what they're going through at the moment, the caretakers can," Ballard said. "Then, I feel like there needs to be support around the caretaker. When you're going through this and you're being such a rock and then you finally get to relax, it's emotional. I have been there."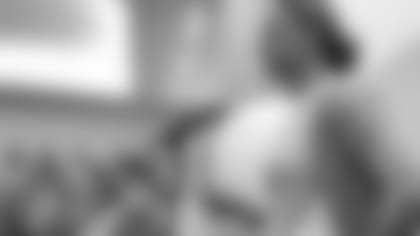 Ballard has lost close family members to cancer. She's also had close friends and family members beat cancer. And she knows the difference caregivers make.
"Things do happen in our lives, the question is, what are you going to do with it? How are you going to help just one person get to the doctor for early detection? And that one person helps another and then it starts a trend."
Ballard spent time with the survivors and caregivers – posing for pictures, listening to stories, and sharing hers.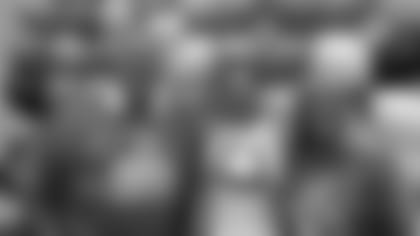 Like football, cancer is a family.
"Because we're a part of the NFL and because we're part of the Colts family, it expands our family," she said. "You think you're alone. And when you're in a room like this, with so many strong people – it gives you strength."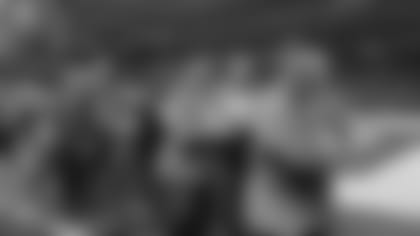 Before the start of the game, the survivors made their way to the field, where they held the Crucial Catch flag during the National Anthem.
It was an opportunity to celebrate how far we've come, realize how far we have to go, and recognize that we're all in it together.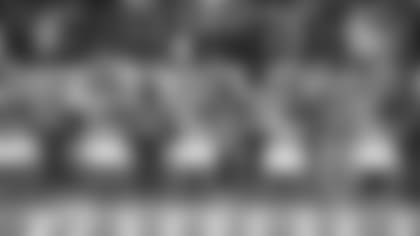 "You find out that we all really have one blood. We all bleed the same. We all have the same diseases and we get the same help," Butler said. "We need to stick together."