They came out of the tunnel and onto the field cheering, chanting, and waving the Mexican flag. Some wore sombreros, they all wore Colts blue, and they all wore big smiles.
On Sunday, 14 members of the Colts fan club in Mexico descended on Lucas Oil Stadium to see their team play the Denver Broncos up close and in person.
"I am the fiercest Colts fan in Mexico," said Alex Villafan from Mexico City.
Asked what made him a Colts fan, he responded, "Peyton Manning."
Ana Castro is from Chihuahua. She started watching Colts games with her husband.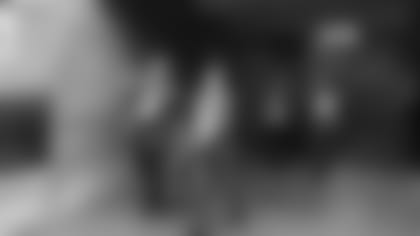 "He's the biggest fan," she said.
Eventually, she became a fan too.
On Sunday, they watched their team warm up from the sideline in a stadium filled with Colts fans.
"It's really cool to see that we have fans all over the world," said Colts punter Rigoberto Sanchez. "I come from a Mexican - Latin background, so that's awesome."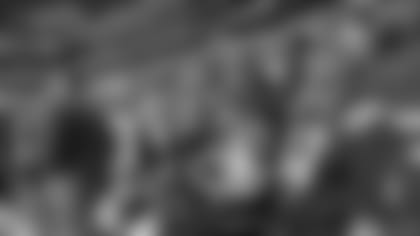 Sanchez's mother is from Guanajuato and his father is from Michoacán. He's proud of his heritage and he forms a special bond with those he shares it with.
"There are actually a lot of fans that reach out to me on Instagram and they're like, 'Keep going!' It's pretty cool," he said. "Having that background, I think they root for me a little extra. I'm really blessed."
Just as social media has made the world a little smaller - it's made the Colts fan base a little larger.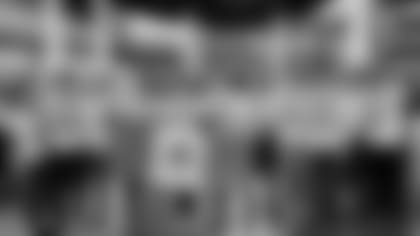 "We are seeing a growing contingent of avid Colts fans in Mexico and other countries," said Chief Operating Officer Pete Ward. "I think digital media in today's world helps, making it easier to connect with fans around the world. In particular, our Colts digital media people play a huge role in engaging foreign fans."
The Colts fan club in Mexico has 120 members - approximately 50 of them gather in Mexico City on game day to cheer on their team.
On Sunday, Colts fans from Mexico gathered in Indianapolis where they connected with their extended Colts family and showed that just like them - they bleed blue.
"It's incredible to actually see these fans travel to Indiana for a game," Ward said. "I was able to meet a few of them pre-game, and they were as fired-up and excited as anyone in our crowd. They definitely brought some 12th man support from south of the border!"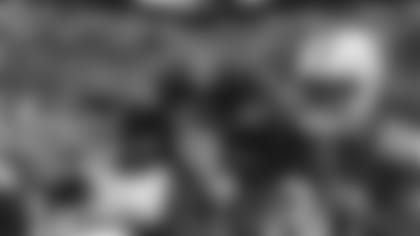 Social media doesn't just bring fans closer to their team - it also brings them closer to each other.
Villafan met his girlfriend, Selma Mendez Hernandez, through the Colts.
"She's from the booster club in Chihuahua and I'm from the booster club in Mexico City," he said.
While they were on the field at Lucas Oil Stadium, Villafan decided to take a memorable moment and make it even more memorable - by asking her to marry him.
"It's my first time in Indianapolis and my first game and I'm getting married!" she said.
More than 2,000 miles away, the Colts brought two fans together.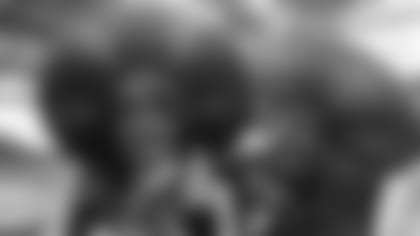 The first time they saw their team together in person - it brought them together for life.
Fandom has no borders, no boundaries, and no barriers.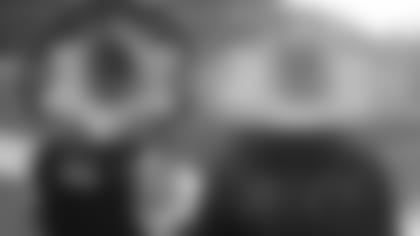 Separated by miles, geography, and language - when passionate fans come together, they're not just fans - they're family.