At the beginning of last season, the Colts Cheerleaders were presented with a challenge. They were each asked to team up with a local charity and come up with an idea for a community service project.
At the time, Rachel was healing from a traumatic leg injury which would cause her to miss the entire season. The loss of the use of her left leg had her thinking about life and the things we take for granted.
"You don't necessarily realize how important they are until you're in a situation where you're without and you're trying to figure out a way to find a new lifestyle and work around it," she said.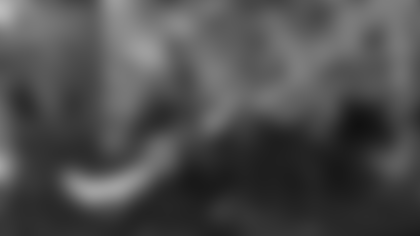 She had to do it for a while.
But some people have to do it forever.
It brought her back to a patient she had while she was a nurse at Riley Hospital for Children.
"It was back in 2017. She was only 11 at the time and she had been involved in a train accident and she ended up amputating her leg. I had always wondered how she was doing. She had never met me when she was awake. I kept tabs on her, but I started to get interested in how she was coping, what her comeback was like, and how I could maybe mirror that myself."
Then one day, it hit her - that was her challenge. But finding the patient was a challenge itself.
"I reached out to police departments, fire departments, the hospital itself, past doctors, residents, her school - I reached out to everyone I knew to find this girl."
In the meantime, she also started searching for a way to help kids with limb differences. A surgeon she used to work with has a son with a partial arm who's attended many different camps. He gave her a few to check out. One of them was NubAbility.
"It's an organization for kids that are limb different - so, it essentially gets you out of the stands, off the sidelines, back on the field doing whatever you love - whether it's playing football, whether it's running track and field, whether it's gymnastics, cheerleading, playing an instrument, learning how to adapt to snow skiing - anything and everything," she said. "It was everything I had been looking for. I just knew it was a home run."
And eventually, she tracked down the patient.
"I went and met her. I told her who I was and explained that she was the inspiration for all of this."
After presenting their ideas, fans had the opportunity to vote. In December, the Colts announced Rachel as the winner of the Community Impact Challenge and $10,000 to fund her project.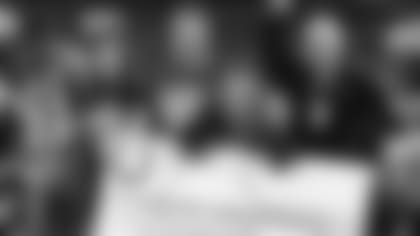 After months of planning, in July, she got to see it come together. With the grant money courtesy of the Colts and the NFL, she was able to sponsor 20 kids with limb differences to attend NubAbility's summer camp in Du Quoin, Illinois.
"I took four of my teammates, we came out for the weekend and we spent time there helping coach their dance and cheer programs. We were also there to raise morale and be cheerleaders for every athlete there."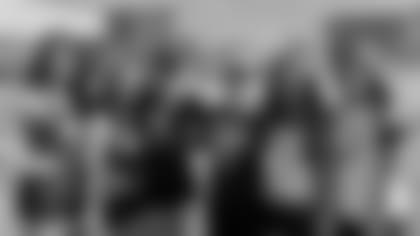 One of the athletes was a student of Lexie's.
"I had the pleasure of getting to have my first ever limb different student in my class this year," she said. "What I loved about her was in class you would see her offering to tie other kids' shoes that didn't know how and trying her best to open markers on her own even through she knew that was something that was a struggle for her. So when this camp became an opportunity, I thought, 'Who better to get to do this than Brielle?'"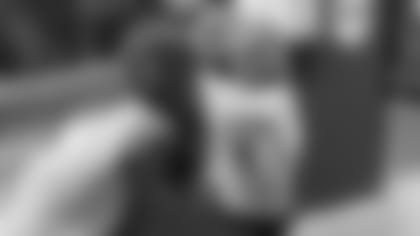 For Lexie, being able to send her was a blessing - and so was attending herself.
"I cried at least once a day. The emotion that you feel and the love that you feel for these kids - because they have such a different joy and outlook on life - it's indescribable."
There was one moment in particular they will never forget - and neither will anyone else.
"While we were there, one of the coaches posted one of the kids doing a standing box jump," Rachel said. "It got picked up by ESPN, Good Morning America, and the next thing you know, it's spiraling into a partnership with the NFL and now at their next camp in Seattle, the Sea Gals are trying to come."
Just like her, they were inspired by what they saw.
"I like to think I was maybe the one that helped everyone see. I think I was just the looking glass," she said. "I was in the right place at the right time and I helped wave my poms at something that needed attention eight years ago, but is finally getting the recognition it deserves."
And that was the whole idea - to use the spotlight of the NFL to shine a light on a worthy cause - one that will stay with her for life.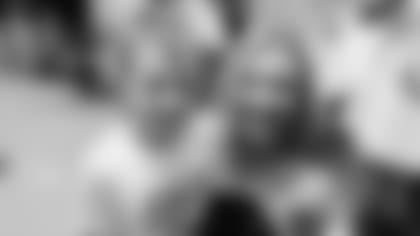 "It forced us to dig deep and figure out what is important to us, what we want to stand for, and what is going to be our legacy beyond cheerleading," said Rachel. "Because this is such a finite time you have on the team and it's closing - whether you know it or not. Sometimes, it's unexpected. It's fun to look ahead to what I want to represent next and how I can contribute and help the world around me."
"Where do you want your life to go? What do you want to be your footprint on this team? What do you want people to remember? And ultimately - what's important to you?" Rachel said. "It helped me discover that."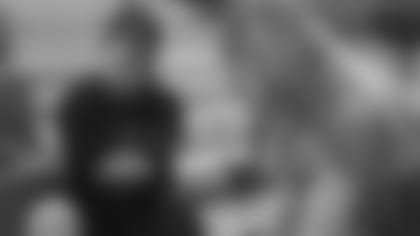 Sidelined with an injury, Rachel lost a season - but she gained much more.
"I almost wish everyone in life had to lose something that was important to them temporarily so they could see how important it really was and what they would do to have it back," she said. "You don't take it for granted."
From injury to inspiration - Rachel turned a serious setback into a major comeback - for her and others.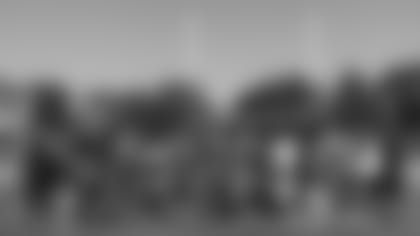 Powered by the Horseshoe, the magic of Colts Cheer starts on the field - but the impact is real, travels far beyond, and lasts for years to come.