On Friday night, the Colts invited some of their closest friends to join them at the Lucas Estate to celebrate the second night of the NFL Draft.
"It was exciting knowing that we had such early picks in the second round," said Matt Godbout, Senior Vice President of Business Development for the Colts. "It was just a way to show appreciation for all the support they've given us over the years as suite holders and partners – many of them for years."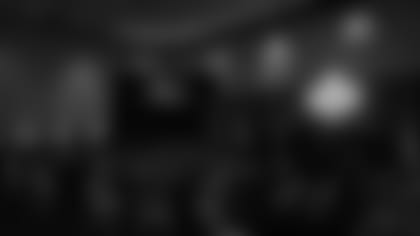 And over the years, they've gone from partners to teammates.
"We have a number of community relations programs that they tie in with us on. And they do programs that they ask us to partner with them and tie us in with what they're doing."
One of those partners is the Lucas family from Lucas Oil, the Lucas Estate, and Lucas Oil Stadium.
"Lucas is our naming rights partner and a great partner of ours and the Lucas Estate is second to none," Godbout said. "Having our event at this facility, we knew it would be a good event, we knew the food would be amazing, and we knew the setup would be perfect.
Colts players Chester Rogers and Jabaal Sheard were in attendance.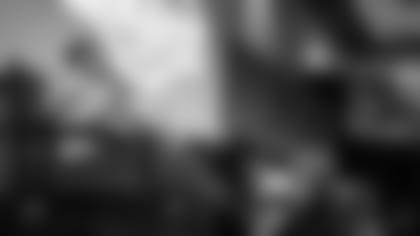 Interviewed on stage by former Colts offensive lineman and current radio host Joe Staysniak, Sheard said the Colts' first round pick, Quenton Nelson, will bring new energy to the team.
"A great pick," he said. "I think he'll come in and help us immediately."
An undrafted free agent in 2016, two years later, Chester Rogers is still in the league. When Staysniak asked him how he's defied the odds, he credited his underdog mentality.
"I've always been prepared when they need me," he said. "I just took advantage of opportunities and that's why I'm still here."
A childhood actor, Rogers was later joined on stage by actress Jane Seymour, who was there as a guest of the Lucas family.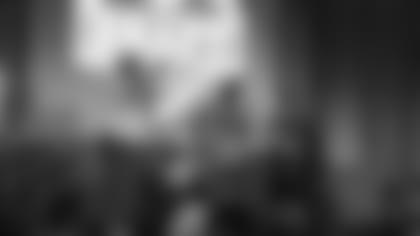 Seymour grew up in England, but spending time in the U.S. made her a fan of American football.
"We have THE Super Bowl party at my house," she said.
She counts Hall of Famers Emmitt Smith and Marcus Allen as friends.
And although she was never a cheerleader, she did play one in a movie once.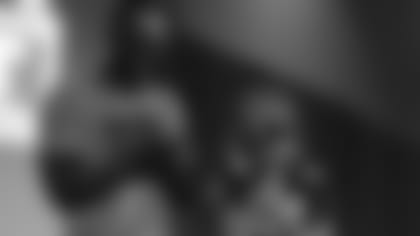 "It was called Dallas Cowboys Cheerleaders and I was a cheerleader."
The role was more work than she anticipated.
"I actually danced as a ballerina with the Kirov Ballet in Russia back in the day, which is arguably one of the greatest ballet companies in the world. And here I am doing cheerleading. I should be able to do it," she said. "It was hard work."
The moral support was welcomed by the Colts cheerleaders in attendance.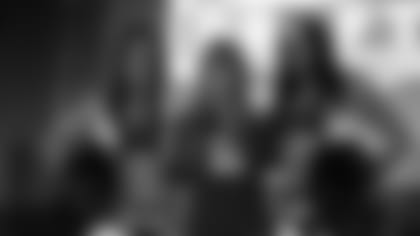 "Hearing her say how difficult it was and how much she respects cheerleading was pretty cool," said Lauren.
"I was not expecting it, but it was nice to see somebody else notice the hard work that we put in," said Bailey.
Just like the draft, the event was a big success.
And it will be a tough act to follow next year.
"I might have to go out and find Tom Cruise or something," Godbout laughed.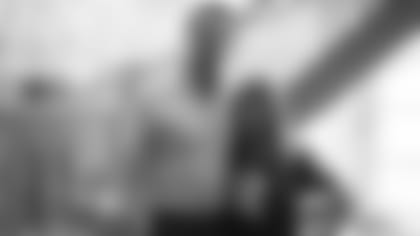 For the Colts, football is family.
Their partners are family.
And they love welcoming new members into the family.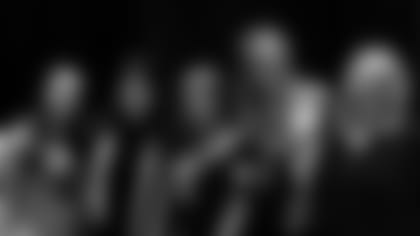 "The most important thing to us is to continue to build the relationship side of things," said Godbout. "That means more to us than anything else."