The Colts and The Convenience Stores of Speedway have a partnership that goes back more than a decade. The official convenience store of the Colts, the two organizations came together around a common goal.
"It's about giving back to the community," said Rick Sams, Heartland Division Director for Speedway. "It's not just that we're trying to sell more tickets or we're trying to sell more cups of coffee. We're giving back to the communities in which we operate and live. I think both organizations do a fantastic job of that."
And kids are a big part of it.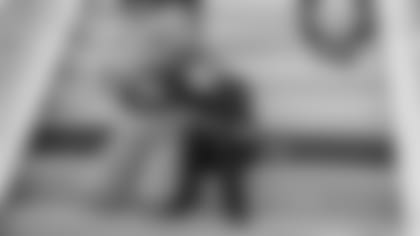 As the largest corporate contributor to Riley Hospital for Children, Speedway has a partnership with Riley that goes back to 1991.
"You see it on the news all the time, the Indiana infant mortality rate and a lot of the bad statistics and we want to do anything we can do from a Speedway perspective to give back to those communities and help turn that around," Sams said.
So, the Colts and Speedway huddled up and came up with a game plan, "When the Colts score, the kids win." For every Colts touchdown pass, Speedway donates $1,000 to the Riley Foundation.
During the 2018 season, Andrew Luck threw 39 touchdown passes. And on Wednesday, the Colts and Speedway presented a check to Riley for $39,000.
"We're huge Andrew Luck fans here at Riley. We were rooting for his comeback. So, being able to count every single touchdown to get up to $39,000 was truly amazing," said Marissa Kiefer, Vice President of Administration at Riley.
With his Change the Play initiative and regular hospital visits, Andrew Luck is no stranger to the patients and staff at Riley.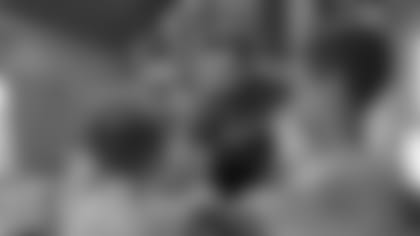 "You can't go through the hospital without seeing families wearing number 12 Colts jerseys. You see kids wearing number 12 Colts jerseys. We know that's near and dear to their hearts," Sams said.
That's certainly the case for Ben Edwards and his family. Diagnosed with a cancerous brain tumor at 18 months old, Edwards is now a healthy, happy 9-year-old. He and his mother, Beth, showed up to share their story.
"I see Riley as keeping family units together," she said. "That's what they've done for us."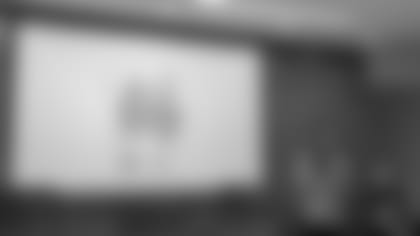 Over the past five seasons, the Colts and Speedway have teamed up to donate $141,000 to Riley. Along with the $39,000 donated on behalf of the Colts, Speedway and its customers raised $1.4 million in 2018.
"Our customer service reps in the store, our managers in the store, every single day asking customers to round up their change for Riley - it could be as little as a couple cents or it could be a dollar," Sams said. "Most of the work for the money that we raised in 2018 for Riley comes from our customers that are giving back to the community that they live and work in."
And that small change adds up to make a big difference for kids.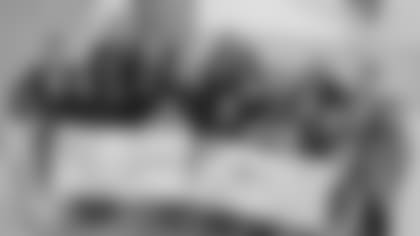 "Without the support of the Colts and Speedway, we would not be here doing the amazing things for these families that we are able to do every day," Kiefer said.
For Edwards and her family, it's something they can't put a price on.
"Thanks to the community partners, the diligent work by the Riley Foundation to pull the money together for all of this research, for the dedication of the Riley staff to have that drive to want that research and be hungry for the answers to save children like Ben," she said. "And for the community partners to bring that money to the table and make it all possible. That's our Riley story."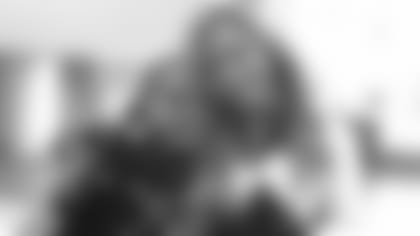 The Colts scored big in 2018.
And so did the kids at Riley.