 ](http://careyindiana.com)
INDIANAPOLIS – Chuck Pagano's heroic 2012 fight to beat leukemia was one that attracted attention and support far beyond the football fields where his Colts played.
Pagano (click here for story) was sidelined three games into that season in becoming ill.  His wife, Tina, suggested he get checked out during an early-season open week.
Specialists at the Simon Cancer Center in Indianapolis diagnosed Pagano's condition and led by Dr. Larry Cripe, a successful fight against the disease (acute promyelocytic leukemia, or APL) was waged over a 13-week period.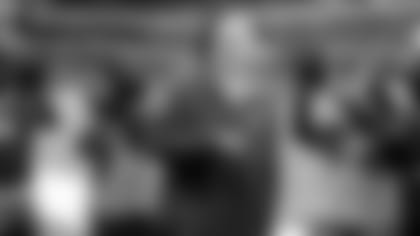 Pagano's new book, Sidelined, is a very personal ac
count of the process from start to victory, depicting in vivid detail how he won the fight with loving support from family and friends.
"Everybody knows the story, but this gives people a closer look at what transpired," said Pagano.  "The ultimate goal is to raise money for cancer research.  If the story can bring hope, inspiration, help people fight the bully we call cancer, if it can save some lives, that's the ultimate goal.
"It's also to show people what you can accomplish when no one thinks you can do anything.  When you're fighting and facing adversity, you can do great things."
Chapter-by-chapter, readers are taken week-to-week during Pagano's treatment and recovery.
Messages he received from loved ones and colleagues help fill the story, along with how Pagano interacted with Colts personnel ranging from Jim Irsay to his players.
In addition to describing how he coached via text messages with staff, readers are brought closer to the fight as Pagano described his emotions and those of players when they visited the hospital.
Almost as remarkable as Pagano's recovery was how his team responded by going 9-3 during his fight.  The Colts earned a playoff berth with a 10-5 record before Pagano returned for the finale and post-season.
Before he returned, Pagano made a stirring locker room speech after a win over Miami – the first time his team saw him at Lucas Oil Stadium.  He also appeared to fans in the arena late in the action in a win over Buffalo.
"Every time I worked on (the book), it took you right back there," said Pagano.  "If you don't talk about it, or see a picture with 'ChuckStrong,' it seems surreal.  From how I feel and where I am now, it's like it never happened.  I'm very blessed and lucky to say that.
"There are so many moments and things that took place that you remember.  Along with what happened at the Simon Cancer Center, what took place here with this entire organization is something you hope people realize when they read this book.  It will hopefully help the people who get diagnosed with cancer or something else.  There are millions every day."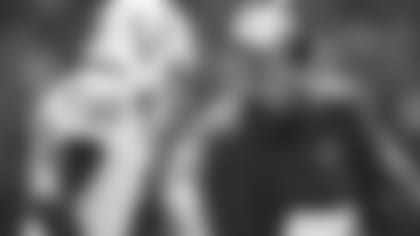 Written by Bruce Tollner and published by Zondervan, Sidelined, with a foreword by best-selling author and former Colts coach Tony Dungy, is available at all book locations.
"I was scared to death to write it.  Thank God for Tina, for Bruce Tollner and the publishers," said Pagano.  "Hopefully we raise enough money to fund research to find a cure for all cancers.  Maybe it's in our generation so nobody has to lose a loved one much too soon."
The particular chemotherapy that cured Pagano came from researchers from France and China.
Before it was discovered, about half of the patients with his type of cancer survived.  Since then, the survival rate is more than 90 percent, underscoring Pagano's mission to help others make the recovery he made.
"I got sick at the right place, the right time, with great medical care," said Pagano.  "Without funding and people raising money for research, I wouldn't be here today.
"I'm just blessed – grace and mercy – I don't know how else to describe it,"
Selected Reviews of 'Sidelined'
When Coach Pagano took up the fight in the courageous, energetic, positive manner in which he did, we all became Colts fans.  His fight inspires me in my fight. – Stuart Scott, ESPN
Chuck's commitment and dedication to his family and his team during his battle with cancer is a true testament to his courage to rise above in times of uncertainty.  He showed that victory is achieved well beyond the fields of football. – John Fox, head coach Denver Broncos
Chuck is both a leader and great teammate.  He lifts those around him to higher levels, and the world got to see that as he battled leukemia.  We can all learn from the way Chuck lives his life and leads his team. – John Harbaugh, head coach Baltimore Ravens
It's been said a team will take on the personality of its coach.  I've never seen a better example of a coach displaying mental and physical toughness, resiliency, optimism and true grit through adversity than Chuck Pagano has shown his Indianapolis Colts. – Steve Mariucci, NFL Network
I couldn't put this book down.  Between the lines of Coach Pagano's stirring account of his struggle during the Colts' remarkable 2012 season is a humble yet compelling message that extends far beyond football and into the faith and perseverance it takes to win in life. – Admiral James A. Winnefeld, Jr., U.S. Navy
Having a small hand in the winning was rewarding; having a small hand in the healing is priceless. – Bruce Arians, head coach Arizona Cardinals