Yesterday was our boys' first preseason game vs. the St. Louis Rams, and I think we've found some LUCK this year! ;)  This was my first NFL game ever, and I had the best view in the stadium! With that being said, I was absolutely exhausted from our long, exhilarating day. I ended up sleeping for 16 hours straight and probably could've slept longer! Once I finally woke up around 1:30pm, I got ready to go shopping with my roommate (Alumni cheerleader Abbey F). We headed downtown to Circle Center Mall and spent quite a few hours in our favorite stores- Express, Forever 21, and Victoria's Secret. Our favorite part of the shopping trip was finally buying some of the new NFL Colt's line at VS! After we finished there, we headed back to enjoy a relaxing evening at home.  The rest of my night will be spent curled up with a blanket, watching the nightly Friends marathon on TV, my favorite!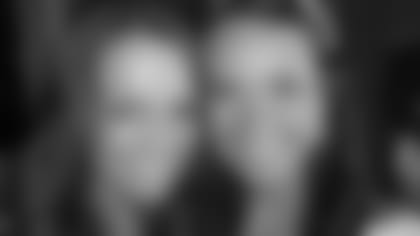 Sweet dreams everyone!
XOXO
Hi fans! Today I decided I really needed to go through my closet and make some space for the new clothes I bought yesterday! This project took a lot longer than I expected, because I had a few fun distractions throughout the day. Teammate Nicole K. stopped by for a while to work on some wedding details with my roommate, since Abbey is her maid of honor. Then around 4:45pm, Natalie came to pick me up for practice. She and I carpool every week so we have some company on the 20 minute drive! We like to spend that time catching up and then jamming to some Justin Bieber! Who says his fans have to be teenage girls?!  Tonight's practice was at Curtain Call dance studio, and when we arrived there was a new, smiling face waiting for us… the latest addition to our squad- Alyssa!! Practice consisted of reviewing routines and cleaning the choreography. This is to make sure they are PERFECT for you to see on game day! It was around 10:30pm when I arrived home, and I was absolutely starving. I needed to make something quick, so I went with a corndog and mac n' cheese, YUM!! After dinner, I was starting to crash but I managed to take a quick shower and am now off to bed.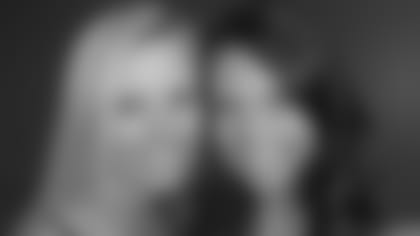 Wednesday August 15, 2012
We're halfway through the work week everyone! However, my week is just beginning. I work for Red Bull and we have a HUGE event called "Moto GP" coming up this weekend. I will be working around 30 hours in three days, but I couldn't be more excited! This is my first time working such a big event, and I've heard it's a blast. Before I had to head off to work, I got in a quick workout at LA Fitness. Luckily for me, there's one only 2 minutes away from my apartment! After my workout, I showered and was off to work from 2pm-8pm.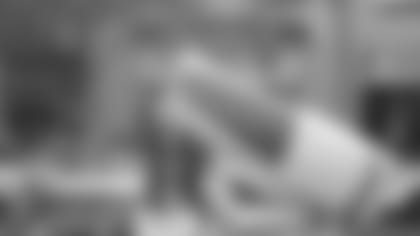 At 8:30pm I walked in my door to see Abbey all comfy on the couch watching "So You Think You Can Dance", and my plans for the night instantly got pushed back. I couldn't help but join her! In between commercial breaks, we looked up our favorite routines from past seasons, oh how we love YouTube! 11:30pm rolled around and it was time to retreat to my comfy bed. My plan was to hop onto IUPUI's website and get my class schedule memorized, map out where they are on campus, and order my books, but once again plans changed. I ended up spending some much needed
time on the phone with my best friend in the entire world, who unfortunately lives back in my hometown. We stayed up talking and laughing until 1:30am! When you get us going, there's no stopping how silly we can be! Finally I took a look at my class schedule and decided I would finish my to-do list tomorrow. Before I headed off to bed, I checked my work schedule to be sure what time I started in the morning. It was a good thing I double checked, because I wasn't scheduled to work! I must have read it wrong earlier, but that was a nice surprise. I now have one extra day to sleep in (my favorite thing to do), before this hectic weekend begins.
Well, see you all tomorrow!
XOXO
Today is my squad captain's birthday- HAPPY BIRTHDAY BREANNA!!!
Last day until the weekend Colts fans! Since today is my day off before this busy weekend begins, it's dedicated to getting ready for school to start on Monday. Abbey and I went downtown to purchase our books for class, and grab a bite to eat. As we were leaving the bookstore, I ran into an old friend who I hadn't seen in YEARS! It was so great seeing her and briefly catching up. After finishing downtown, we headed to Greenwood Mall. We only walked around for a little over an hour, and then it was time for me to come home and get ready for practice. I asked Natalie to come over an hour earlier than usual so she and I could review routines before we headed off to the Colts Complex. It's really beneficial for me to go over all of our dances before arriving at practice, this way as soon as I walk in the door I'm ready to go! Tonight's practice was full of learning lots of new choreography and reviewing a routine that will be our pre-game for August 30th! After our dance portion of practice was finished, it was time to work out with our trainer Sean, from Core Pilates & Fitness. Instead of our usual HIIT cardio workout, we did something called Scottish 18's. For this, we had to sprint 70 yards in 18 seconds and do this 18 times! Originally this seemed very intimidating to us, but once it began we realized it was mind over matter, and we all completed it! Next on the fitness schedule was abs! In the few short months that I have been working out with Sean, I have seen a MAJOR difference in myself. I feel stronger, healthier, and more fit than I ever have in my entire life! Well, all this working out has me pooped! I have a very long day ahead of me for work tomorrow, so I'm off to bed!
RISE AND SHINE!! It is 7am and I'm up & at 'em to get ready for work. We have a meeting at 9am to discuss this weekend's schedule, and then off to Purdue to hook up the students with their favorite energy drink! A bunch of Red Bull girls came in from other states to help us for the weekend. Ten of us headed up there in a little parade of Red Bull Mini Coopers and spent around 3 hours sampling on campus.
We then headed back to Indy for our next shift downtown. The evening shift was for us to sample the bikers at Motorcycles on Meridian. This event was really neat because they closed off Meridian from the circle all the way down to South St. to any vehicles except motorcycles. There also was a mini race in the middle of everything to get people excited for Sunday's Moto GP race! I ended up working from 9am until 11:30pm, so I was exhausted! I hung out with some of my coworkers for a bit, and then headed off to bed to rest up for the next day!
See everyone bright and early again tomorrow :)
XOXO
Another early morning for me- it's 7:30am and I am off to work again. Luckily Red Bull provided us with hotel rooms so we were able to stay there all weekend instead of driving back and forth for every shift. Today was an easy shift, from 8am-3pm, but I was still exhausted from yesterday. I took a nap for a few hours and then headed over to Allegra and Cassia's apartment with Shannon, Sable and Natalie to get ready for Breanna's surprise birthday party! We arrived shortly before Bree and were ready with our cameras to capture her reaction. She was absolutely shocked when she walked in. She couldn't have reacted any better, her face was priceless! Luckily I snapped a picture just in time!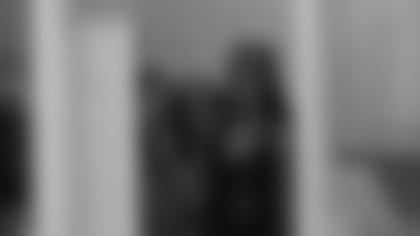 It's a little blurry since it's from my cell phone, but I had to share it with you all! The party was so much fun! There were cheerleaders from previous years there, as well as majority of our team from this year! Also, Breanna's family came in from out of town to be there for the surprise.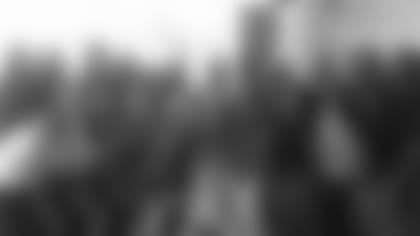 After the party, a few of the friends I went with came back to my hotel for a girl's night. We had a blast hanging out together, like always! It's amazing how close we've all become this season; we really are like a family! After many hours of fun, we were off to bed.
IT'S RACE DAY!!!! Finally, the day I've been waiting for all week! Moto GP is a race that takes place at the Indianapolis Motor Speedway with motorcycles racing at over 200mph! It was absolutely insane, but a total blast. I worked in the Pagoda Suite and was able to watch the entire race from the balcony while catching some sun!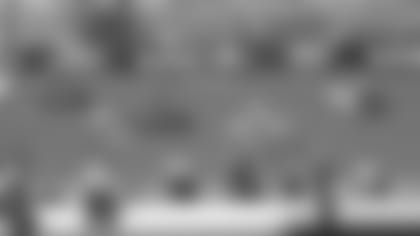 Today was a short day compared to the rest; I only worked from 9am-3:30pm and then was able to head home. I was wiped out and needed a quick nap to be able to make it through the rest of my night. When I woke up, I organized my backpack and got everything ready for class in the morning. I can't believe school is already starting! I'm going to be a junior at IUPUI and I'm studying psychology with a pre-occupational therapy focus. Once I graduate with my bachelor's degree, I plan to attend graduate school in Indy. My career goal is to be an occupational therapist who works with children that have special needs. I want to teach them American Sign Language to help improve their cognitive development. I am extremely passionate about this, and know there is no other career path that will suit me better. It's been a nice, long summer break but I'm ready to get this school year going so I can be one step closer to my dream job!
Thanks for following me all week Colts fans!! It's been an honor to have you all interested in what's going on in my life. Hope you enjoyed reading my cheer diary as much as I enjoyed writing it. I'll see you all on game day!!!