Just before Christmas, Indiana foster families were invited to the Colts pavilion for some pre-holiday fun.
"Do you guys know one of the reasons you're here tonight?" asked Steve Fugate, Chief Financial Officer for Cargo Services Inc. "You're here because you're very special. And we want to make sure tonight that you know you're special. That's why this whole room, that's why the pizza, that's why the cheerleaders, that's why the boss of the Colts is here. We all want you guys to know that you're special."
For Fugate, his business partner, John Rowe, and Stacy Lozer, it's a labor of love.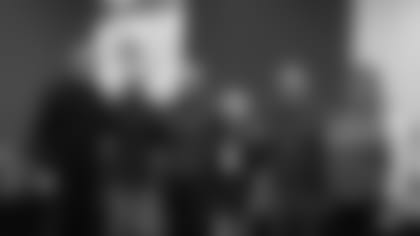 "We have partnered with the Colts to give 25 age appropriate books and backpacks to kids that are in the foster system," he said. "This is the 12th year that we've been doing this and to date, we've collected about 880,000 books and have distributed over 8,500 backpacks."
Doing it at the home of the Colts, in the newly remodeled pavilion, and with Colts General Manager Chris Ballard and his family serving as hosts was extra special.
"It's really only the second event we've had in here and it's been great to watch these kids run around and burn that energy off," said Ballard. "Our owner, Mr. Irsay, he's big on giving back and making sure we make a difference in the community. And this is what this room will be used for."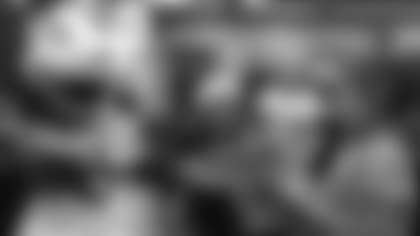 For the Ballards, it's not just an appearance. Books for Youth is a program they've embraced and a life they've lived.
"The last few years, we've had players be a spokesman for the program," Fugate said. "This year, Chris and Kristin Ballard decided they wanted to be a part of this because it's personal to them. They've adopted a couple of kids. And they have just elevated this program so much."
The Ballards don't just hand out backpacks full of books, they hand out love, support, and understanding.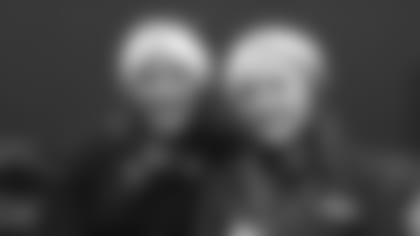 "We definitely know what these families are going through," said Kristin. "It's not only about the kids, it's about the foster parents. Being able to see these foster parents relax and spend time with the kids and when the kids open up these backpacks and they're pulling the books out - it's very fulfilling to see."
In addition to books, they also handed out bears courtesy of Build-A-Bear.
"The bears were a special touch," she said. "Those kids, if they weren't quite sure what the backpack was for, they definitely knew what the bears were for - just something to cuddle with."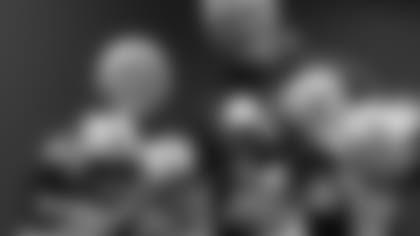 The connections the Ballards make with the kids and their families are real. Kristin is known to offer herself up to young girls who need someone to talk to - now and in the future. And Chris often takes the older boys aside for a pep talk about life - man to man.
"Just making sure they understand that people do care. They care about them and that what they've been through in life is going to make them stronger if they keep pushing through," he said.
Some kids don't start out with that solid foundation and family support system to build their life around. It takes special people to come in and provide that.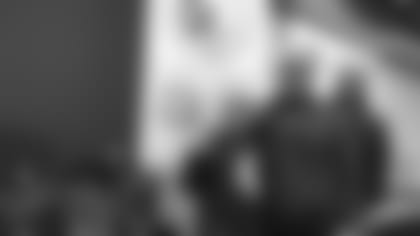 Chris and Kristin Ballard are those people. They've opened their hearts and their home. They've brought family to kids in need, leadership to the Colts organization, and inspiration to the Indianapolis community.
The Ballards don't need a holiday to give.