A few years into his NFL career, Colts quarterback Andrew Luck was still struggling to find his cause.
"We had been stewing over ideas of what to do," he said. "What do I enjoy doing? Where would I really want to give back? I said, 'Shoot, I really enjoy reading. I believe in the power of reading. Why not try and share that?'"
In 2016, he formed the Andrew Luck Book Club. And he's been sharing his love of reading with fans of all ages ever since. From classics and biographies to science fiction and non-fiction, his monthly selections cover every genre and every age group.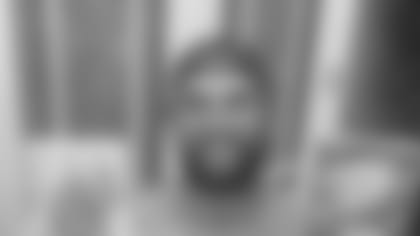 As the NFL's unofficial librarian, Luck's work caught the attention of Indy Reads, a nonprofit organization that helps people with low literacy by pairing them with volunteers to help them reach their goals.
"We try to find someone within the community that's been a champion of literacy. And what better person to recognize than Andrew and his book club?" said Ryan King, CEO of Indy Reads.
Over the years, Indy Reads has presented the Literacy Hall of Fame Award to philanthropists, activists, teachers, and authors.
On Saturday night, they presented it to an NFL quarterback.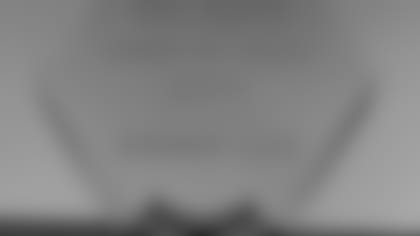 "Tonight, we're honoring Andrew Luck. The Indianapolis Colts quarterback quickly captured the city's heart for being a genuinely happy and helpful guy on and off the field," King said.
Honored and humbled, Luck thanked his parents who sparked his love of reading at an early age – then continued to fuel the fire.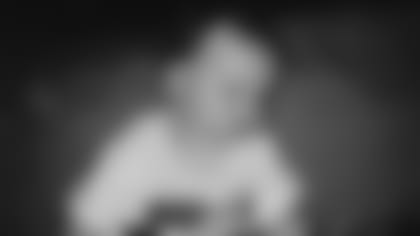 "I think I'm very fortunate to have grown up in a household where books were encouraged and we had books and we had books that spanned all different genres, all different levels, and we were just encouraged to read," he said.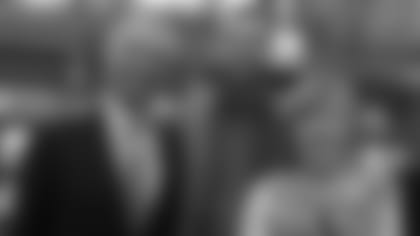 Stunned by the statistic that one in six Hoosiers read below a fifth grade level, Luck expressed gratitude for the work of Indy Reads and said he hoped to make a difference himself.
"I can't imagine how narrow your opportunities in life become when you can't read and how vital that skill is to doing so many things in life."
Just being who he is and doing what he loves, King said Luck is already making a difference.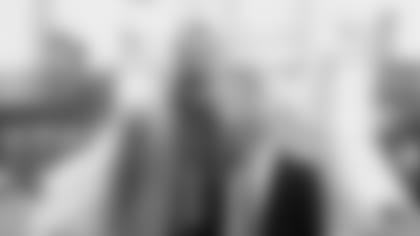 "Too many kids out there do not have an adult encouraging them to read. I think Andrew with his book club can really add to that and encourage people that reading is fun."
And that, said Luck, is his favorite part.
"What's most gratifying by far are the times I've gone into a second grade classroom over by Warren or a third grade classroom over by Ben Davis High School or walked into a nursery school here downtown and read to kids and hung out with them and saw how happy kids are when someone shows up in their classroom with a book and gives them attention and reads a story to them and to see them be transformed into another world."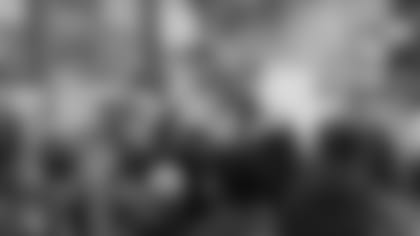 Even as an adult, books continue to transform Andrew Luck. They offer an awareness and growth he sees as potentially powerful for readers young and old.
"I only live one life and it's my life. I'm a 28-year-old white male who has been decent at football," he said. "I don't know what it's like to be a woman. I don't know what it's like to be a person of color. I don't know what it's like to grow up in any other household than the household we grew up in. But through reading books, you get a little slice of someone else's life and maybe that builds a little empathy and maybe that gives you a little perspective outside of what you experience."
They hope to use literacy to create a stronger community.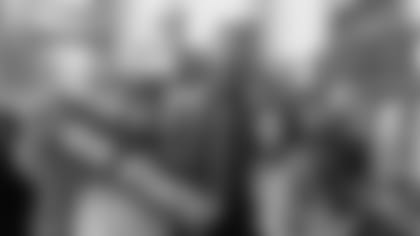 And in Andrew Luck, they found the perfect teammate.