Colts Community Mondays | Indianapolis Colts – www.colts.com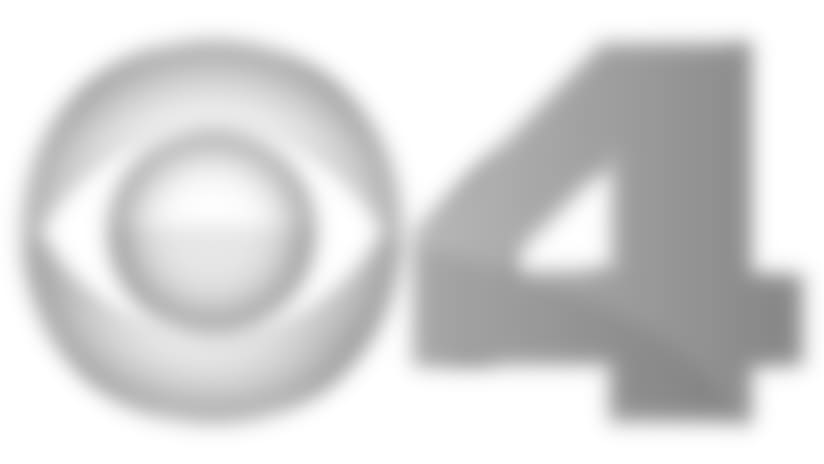 Colts Community Mondays, presented by CBS4, is a season-long outreach program in which players participate in activities every Monday. Using their only day off from practice, Colts players take time to give back to various non-profit organizations across Indiana. From school and hospital visits to beautification projects, Colts players, cheerleaders, staff and team mascot Blue take the time to volunteer and share joy with those in need.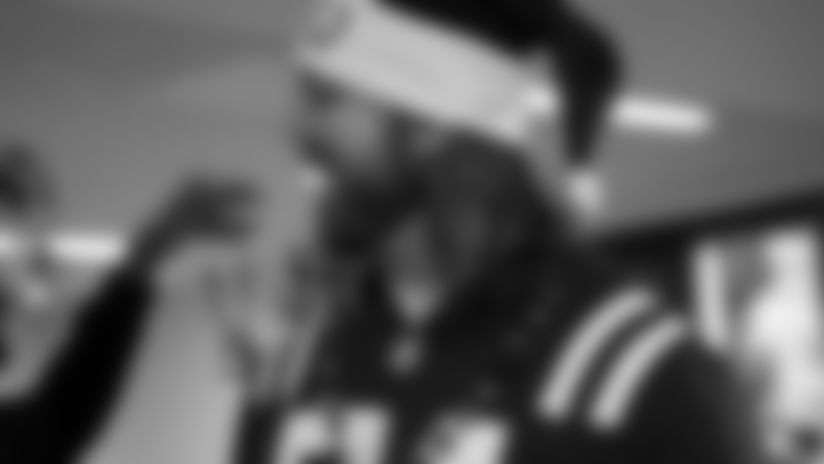 Caroling at Riley Hospital for Children
Each December, Colts players, cheerleaders and mascot Blue visit Riley Hospital for Children to sing holiday carols and distribute gifts to patients. This annual Colts tradition has brought cheer to hundreds of children and their families over the years.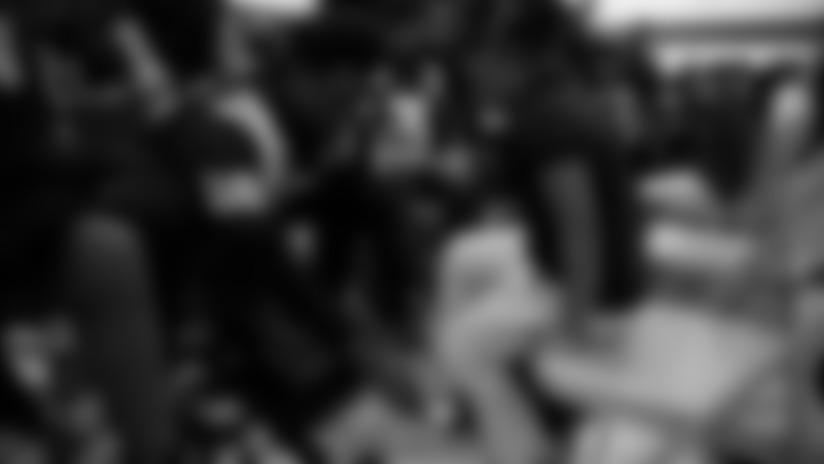 Cold Feet Warm Shoes
For THIRTEEN years, the Colts, Genesco, and Lids have outfitted an entire school with new shoes, hats, gloves and t-shirts through the Cold Feet, Warm Shoes initiative. In just one day, volunteers transform a school's gym into a full-service shoe store. Every child is brought into the "store," sized for a new pair of shoes and allowed to select their favorite pair.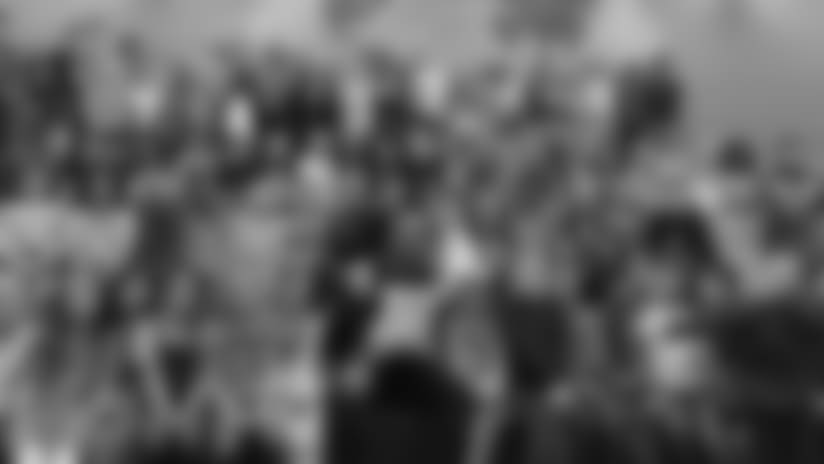 Colts Day in Schools
The Indianapolis Colts visit local elementary schools for "Colts Day in Schools" to encourage students to read and distribute free books to children who may not otherwise be able to purchase them.
Hispanic Heritage Football Camp
To celebrate Hispanic Heritage Month, the Indianapolis Colts invite local youth to participate in a special Hispanic Heritage Month Football Camp at the team's training facility. During this camp, the youth have the opportunity to meet Colts players, learn about the importance of staying active and participate in different football stations.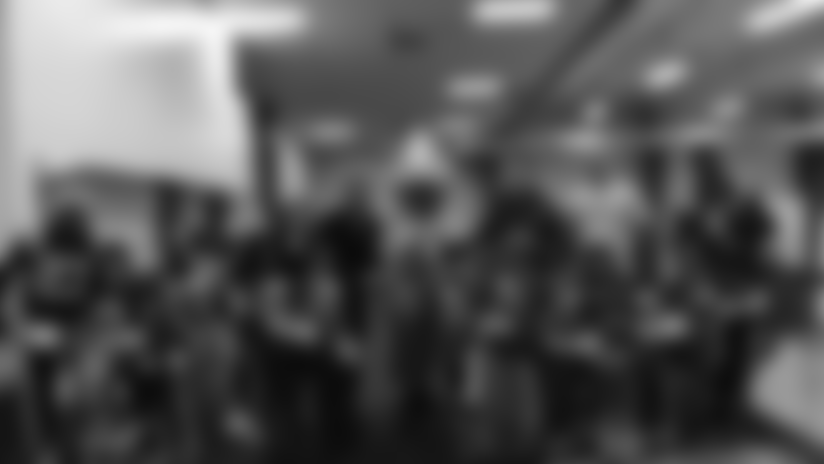 Hometown Huddle
The Indianapolis Colts, Indiana Wesleyan University and United Way team up each year to host Hometown Huddle, an NFL initiative focused on building healthier, stronger communities through service projects and fitness clinics.
Horseshoe Helpings
Each Thanksgiving season, the Colts host a Thanksgiving food giveaway at Lucas Oil Stadium for select families in need. With the help of presenting sponsor US Foods, the Colts' "Horseshoe Helpings: From Our Home to Yours" event provides 2,000 families with the "fixin's" for a Thanksgiving meal.
Million Meal Marathon
As a part of National Philanthropy Week each year, the Colts work hand-in-hand with Million Meal Movement to host the Million Meal Marathon, which provides nutritious meals to less fortunate children and their families. In this one day event, the marathon activates hundreds of local volunteers and engages students to teach them about the importance of volunteering.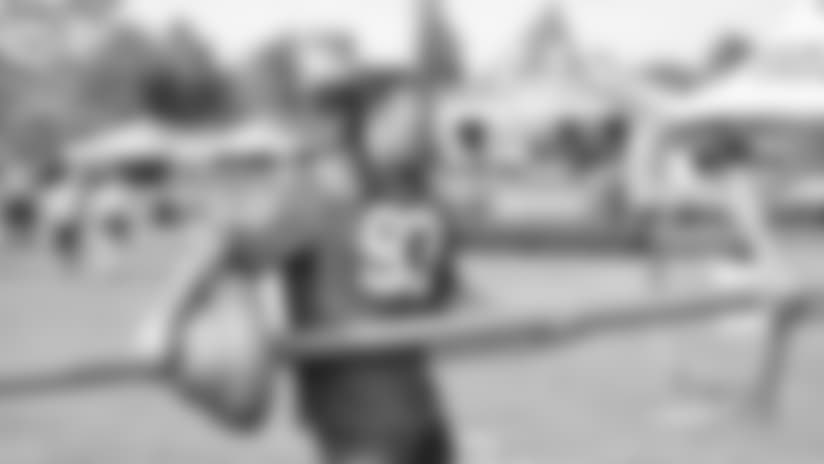 Playground Build
For the TWELFTH consecutive year, the Colts will build a playground at a deserving local inner-city school in Indianapolis, Ind. This playground will provide a fun and safe play space for thousands of Indianapolis youth. The playground will be used by the school and will also be open to the public and community neighborhood throughout the year.
Shop with a Colt
With the support of Meijer, underserved youth have the opportunity to Shop with A Colt to purchase toys, clothes and other items needed around holiday time.
Simon Cancer Center Visit
During Breast Cancer Awareness Month, the Indianapolis Colts visit the IU Health Simon Cancer Center. Colts players meet and greet patients, sharing words of encouragement and spreading joy.
Team Smile
The Indianapolis Colts team up with Team Smile to host 300 Indianapolis youth for the opportunity to receive free dental services and learn about the importance of dental hygiene in their lives.
Veterans Day Visit
The Indianapolis Colts visit the Richard L. Roudebush VA Medical Center for its annual Veterans Day event. Students, Colts players, cheerleaders, and mascot Blue decorate footballs at a local school. Those footballs are then added to care packages and are delivered to hospital patients as a 'thank you' for their service to our country.